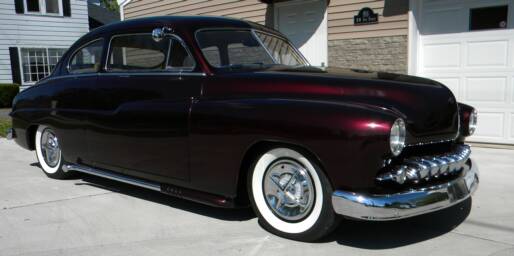 R. A. Snively Designs                                                                                                                                    Richmond, Indiana

This 1950 Mercury Custom built by Hoosier Hot Rods in Centerville, IN now has a complete custom interior and trunk by R. A. Snively Designs. The car's owner wanted a modern interior at an affordable price and Bob Snively was able to fill their needs.

The interior is pictured here using sand colored "Allante" vinyl with matching Daytona weave carpet.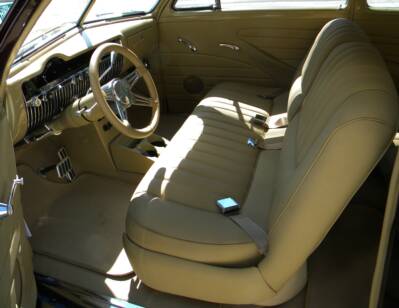 The interior's design is a modern version of classic vertical pleated seats with horizontal pleats on the side panels. The original vintage seat frames were used with new laminated foam units to help optimize comfort and style.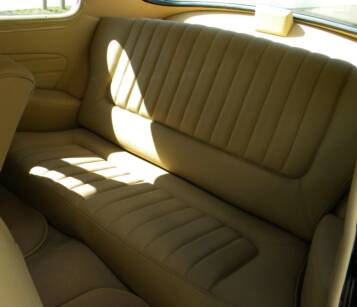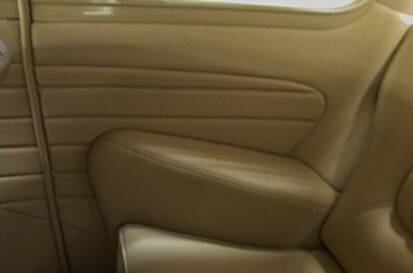 The rear quarter side panels were completely hand fabricated including the armrests and a molded rear edge that covers the rear wheel well. Bob always says the subtle details are some of the most time consuming ones but are just part of a complete design. Notice how the horizontal pleats are in alignment with the door panel.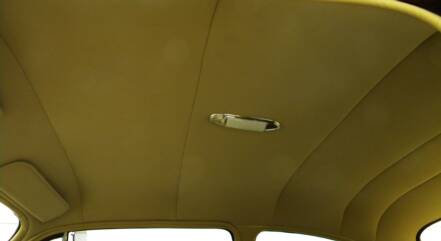 In keeping with the functional design of the interior, the headliner and sunvisors are made from an OEM sand colored cloth.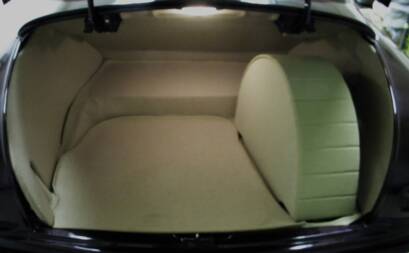 The trunk has been finished in the same Daytona weave carpet that is used in the interior. Also, a hard-shell spare tire cover was fabricated and covered with the carpet and pleated vinyl.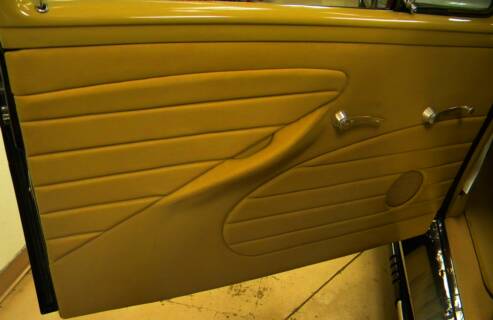 The door panels include horizontal pleats as well as Bob's signature integrated armrests / door pulls.  Also, front speakers were worked into the design. They have custom woven grilles that also coordinate with the interior's color.