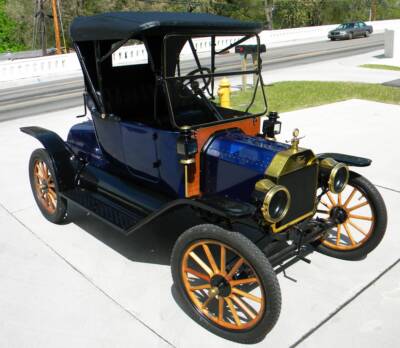 1914  FORD  MODEL "T"

       RUNABOUT        

R. A. Snively Designs is a versatile shop that can upholster in both custom designs and original vintage patterns. This beauty was taken to Bob Snively for a convertible top installation and seat upholstery. Now it sports quality workmanship that compliments the entire restoration.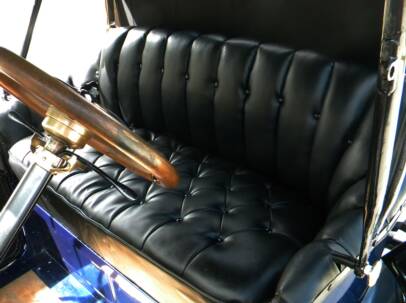 The seat was upholstered in the original design with the diamond pattern on the bottom and vertical pleats in the backrest.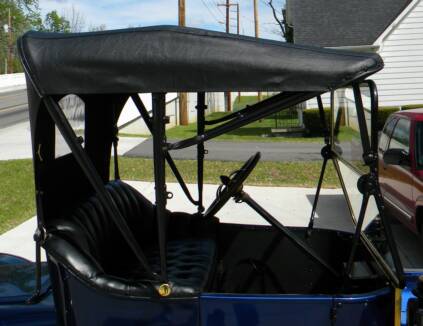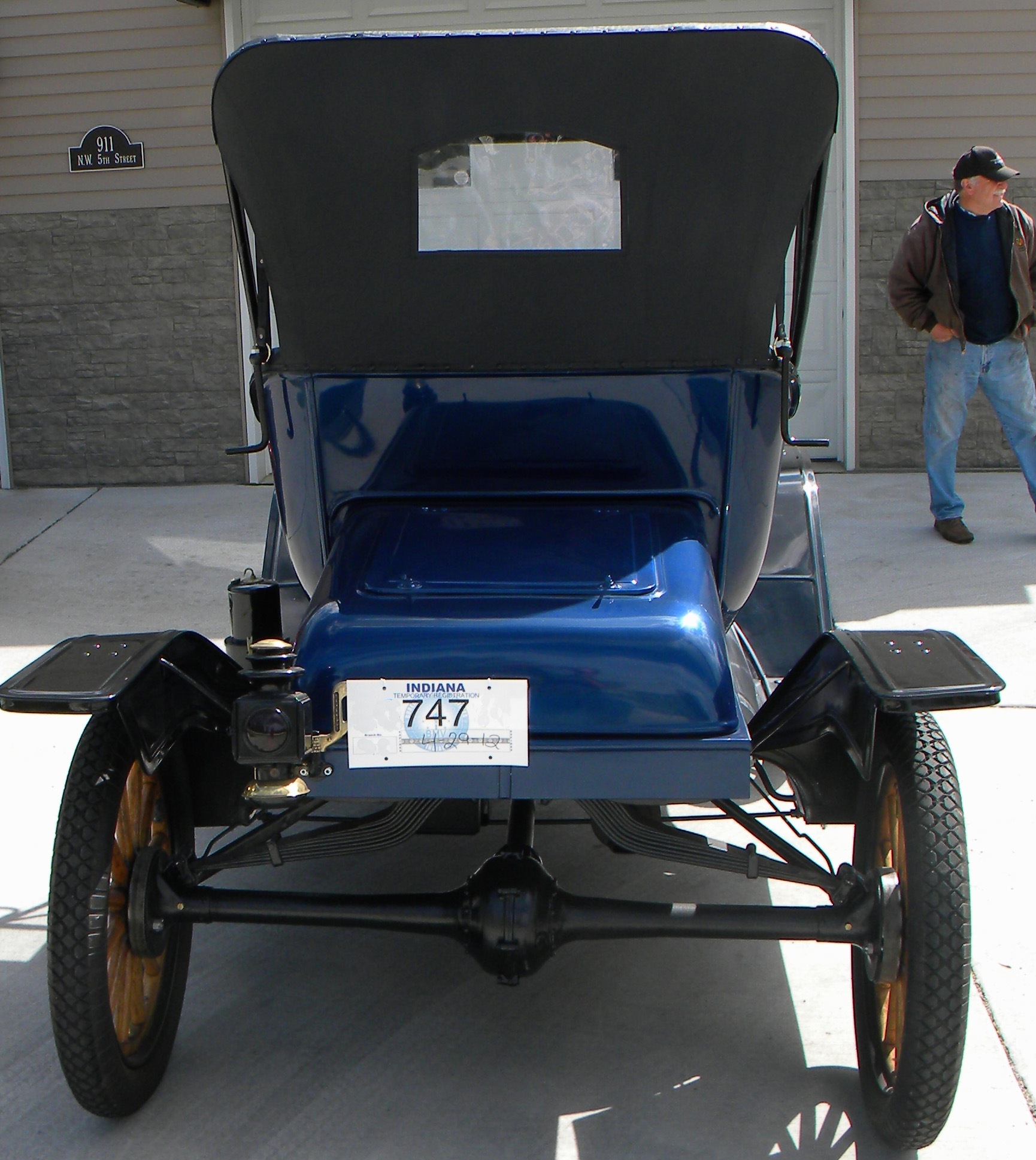 The Model T's owner provided the top kit for Bob to install. Although simple in design, Henry Ford called these a "two-man top" due to the fact that it requires two people to operate it.