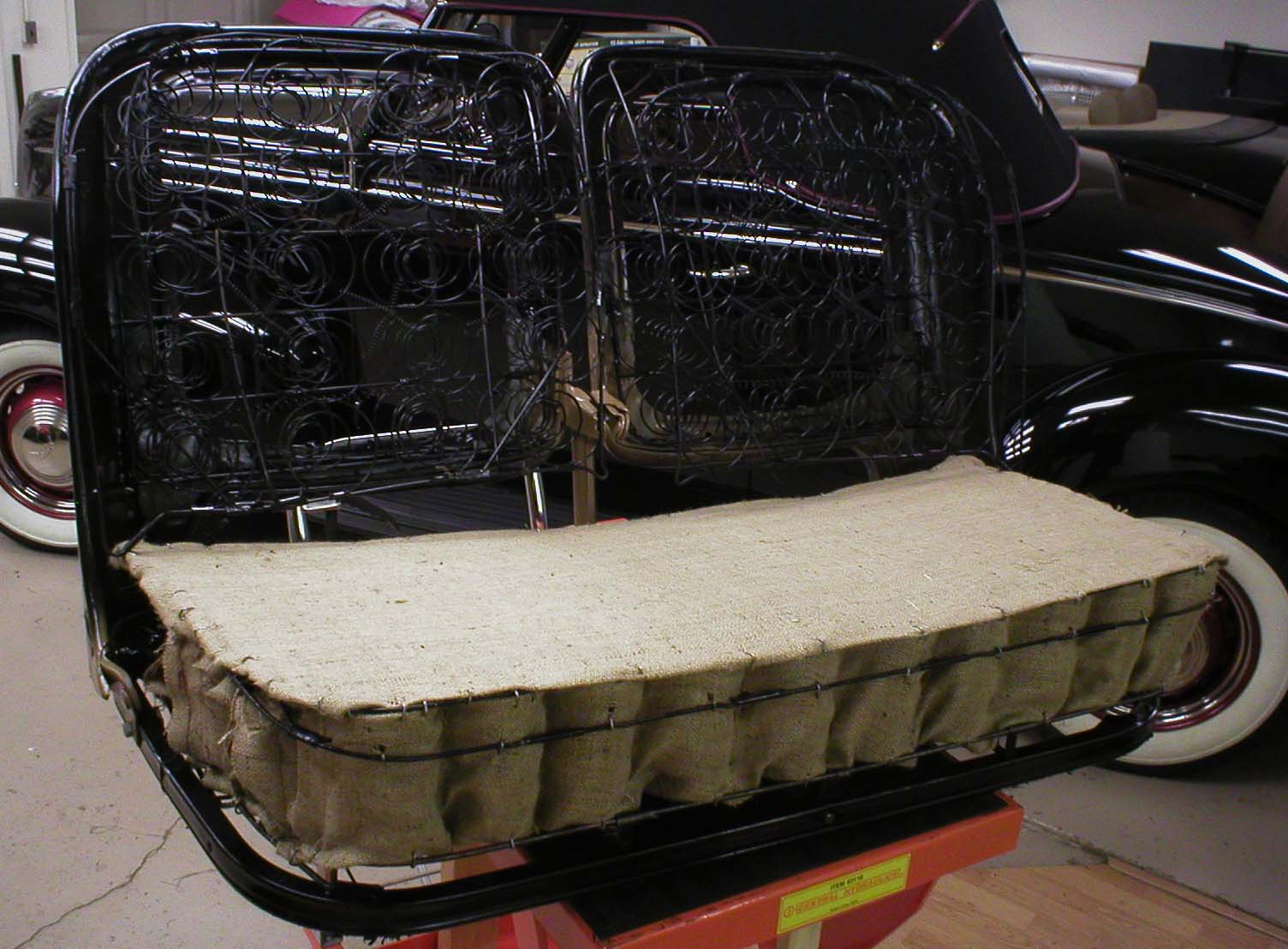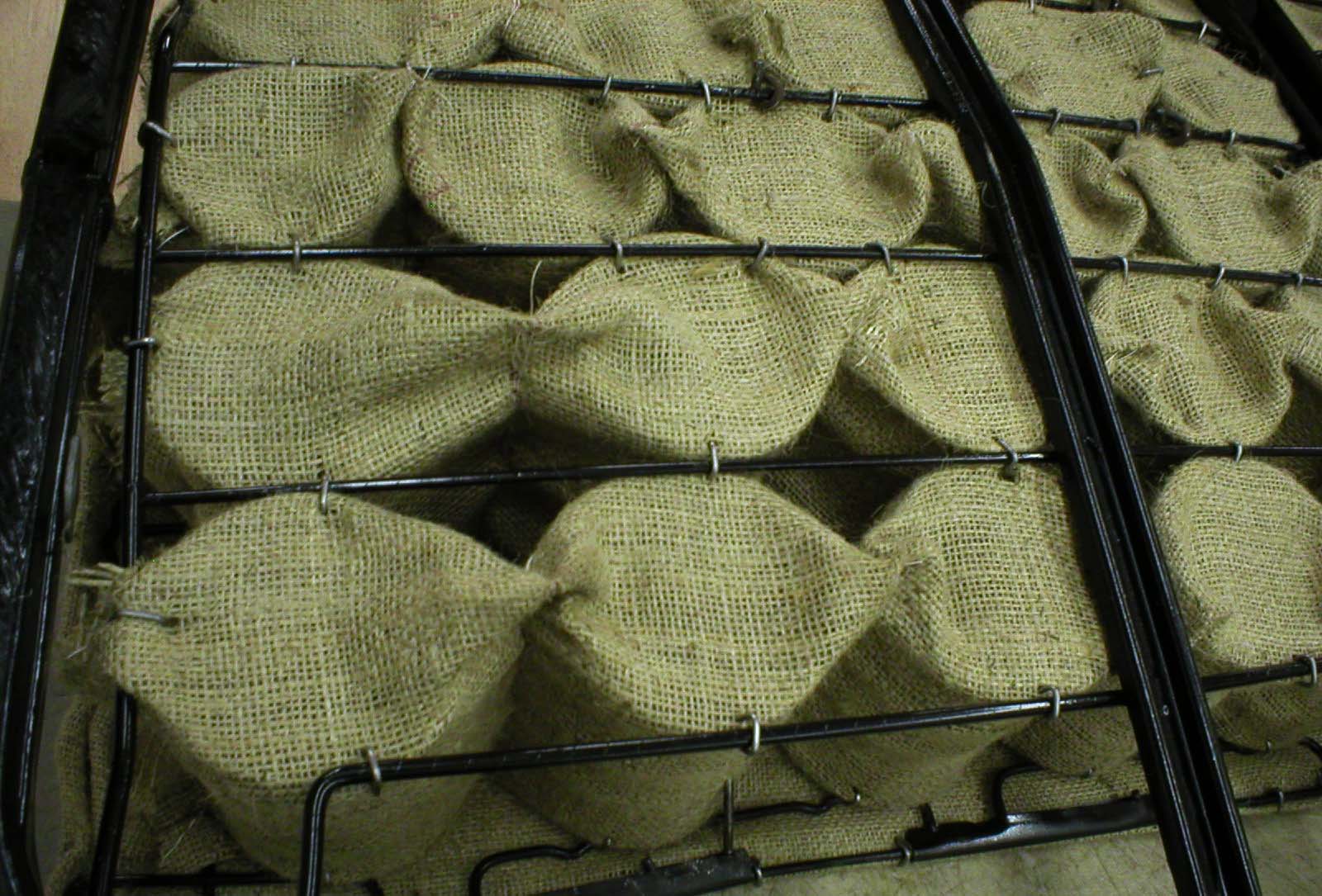 1939 Ford Convertible Coupe Seat Restoration

This 1939 Ford seat had seen better days but was mostly a solid, sound seat. It required a complete stripping of all padding and spring components, a black enamel paint job, then careful, correct restoration of the burlap and padding prior to installing the Lebaron Bonney original type upholstery. The above picture shows the seat in its restored condition just prior to padding and upholstery installation.

This close up detail shows the amount of work that goes into duplicating the burlap pocketed sleeves in which the bottom coil springs are installed. This type of detail to seat suspension restoration creates an unbelievably comfortable firm seat that cannot otherwise be achieved with lesser work. Once again, attention to detail results in a great final product.

R. A. Snively Designs                                                           Richmond, Indiana