R, A Snively Designs                                                                                                                    Richmond, Indiana   

1940  FORD  CONVERTIBLE

Traditional Style Street Rod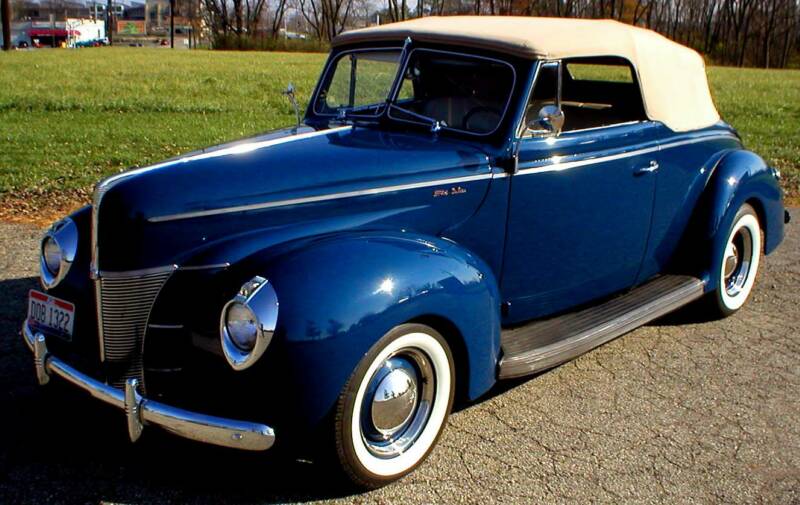 The owner of this beautiful Ford Convertible originally took it into the shop for a new convertible top. You can find this work on another link in this website. After seeing the finished top, the car's owner decided to have the interior restyled and reupholstered by R. A. Snively Designs using genuine cowhide leather and German Squareweave carpet.  Also, there was an improved speaker system installed for the car's existing audio equipment. The following pictures and text take you through the details of this first class traditional interior.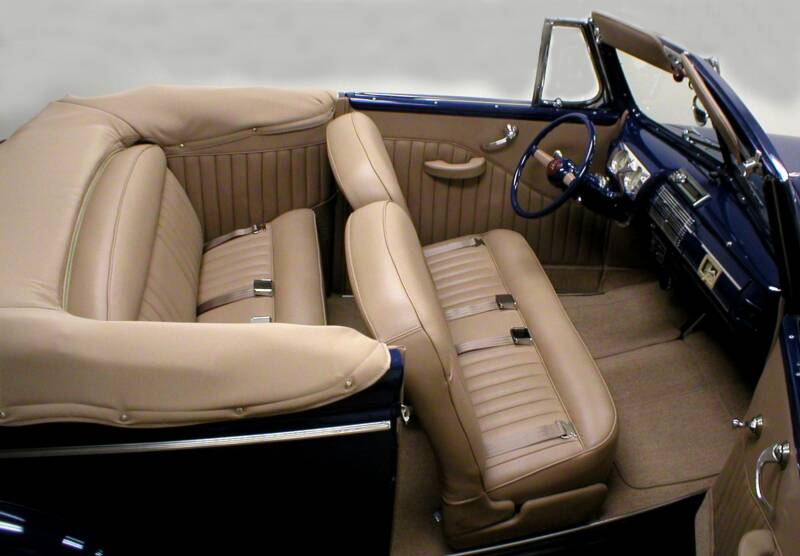 After deciding to compliment the traditional look of the outside with a traditionally styled true "Roll and Pleat" interior,

R. A Snively Designs executed the look with a Medium Champaign genuine leather and German Squareweave carpet.

Vintage style seatbelts with harmonizing webbing were also included in the upgraded interior.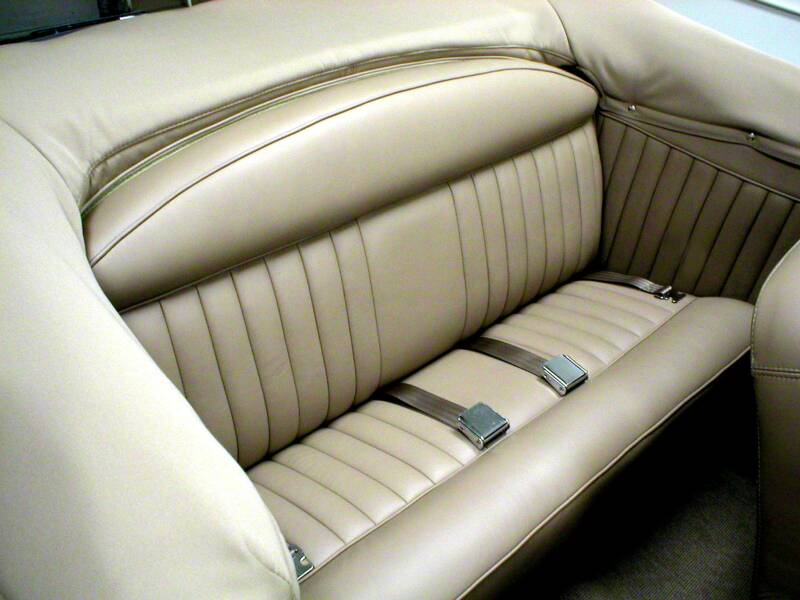 When fabricating this custom seat, Bob Snively decided to move the backrest's rear edge forward a few inches to gain more convertible top well space. This allowed for a very clean and neat fitting top boot made from matching Stayfast canvas, also pictured above.

Bob will quickly point out that the original design of the 1940 Ford never had a nice fitting boot, but rather a loose fitting one that actually covered a portion of the backrest. This very subtle change allows a much cleaner look without sacrificing seating comfort.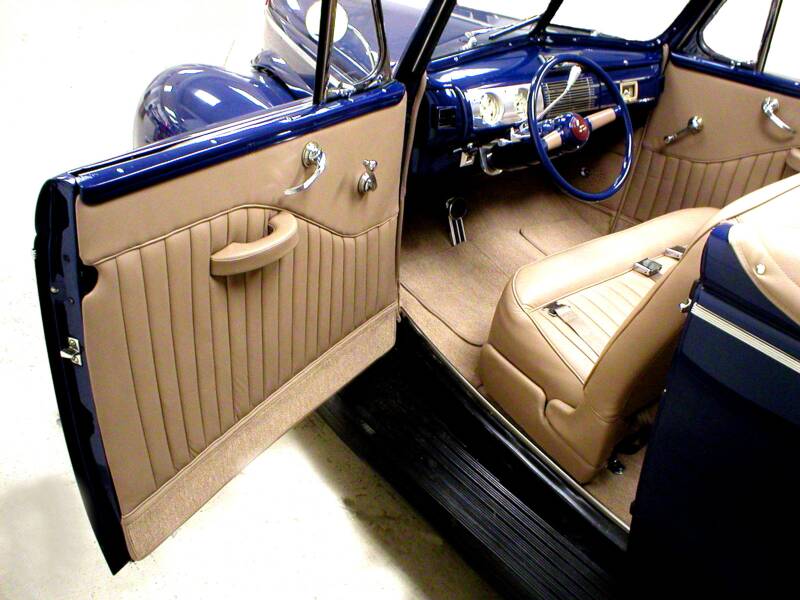 The traditional pattern of the seats is carried throughout the interior's side panels. This style dates back to the days when HOT ROD MAGAZINE were the "little magazines" of the 1950's and it still looks classy today. The armrests are Bob's own design that he calls a vintage look with concealed attachment to the door's steel structure. This allows dual purpose for the armrest as a door pull also.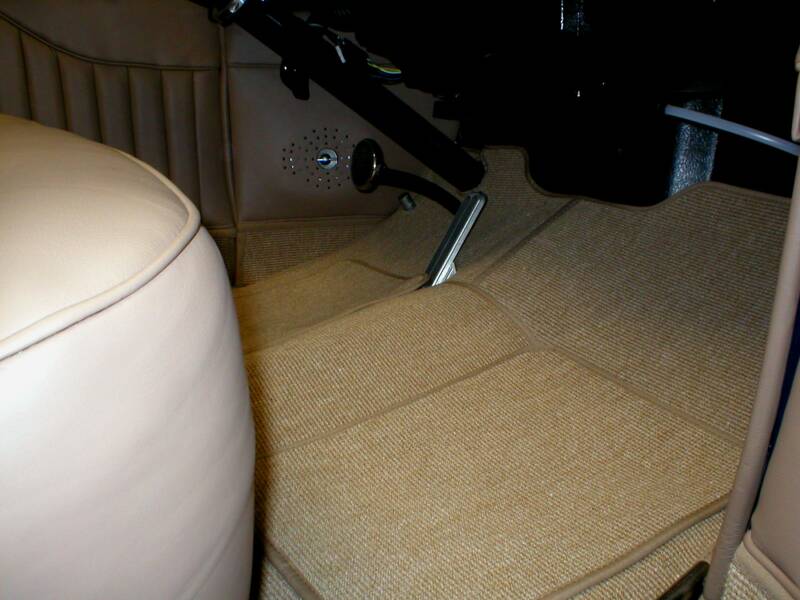 The German Squareweave carpet is bound in Stayfast canvas binding. Matching floor mats for the front also received the same trim.

Also, the front kick panels received Infinity brand coaxial speakers that can be seen in the photo at left.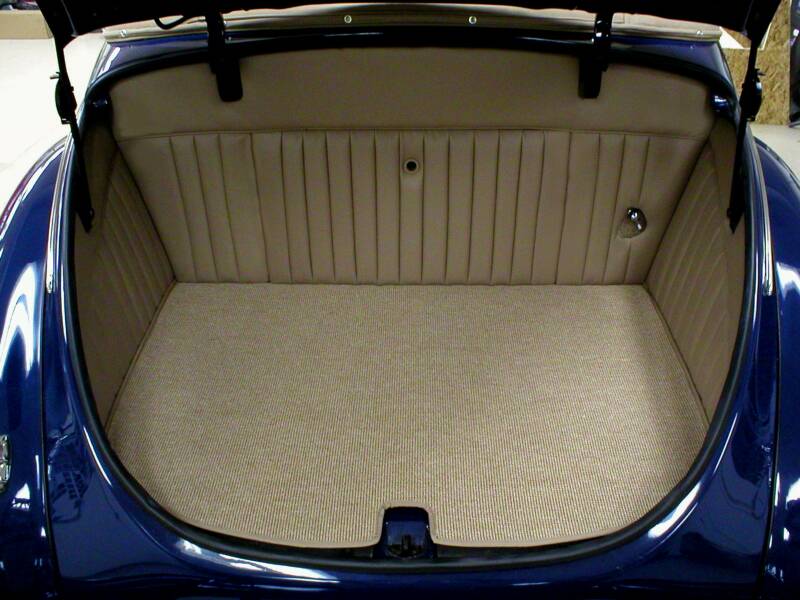 The trunk was treated to the same true "Roll and Pleat" design, only this time it is in matching Medium Champaign vinyl. The carpet is the same German Squareweave as found elsewhere in the car.

Behind the center section of the removable pleated panel (see the fingerhole located in its upper portion) are the car's battery and powered 10" subwoofer.

Also, the battery "cut-off" switch can be seen in the recessed area on the lower right portion of the trunk's forward panel.