R  A  SNIVELY   DESIGNS                                                                      RICHMOND,  INDIANA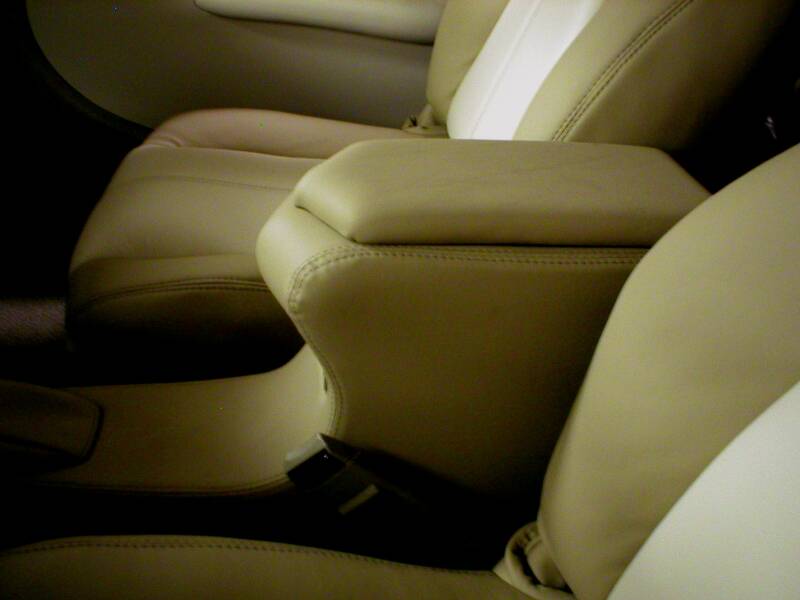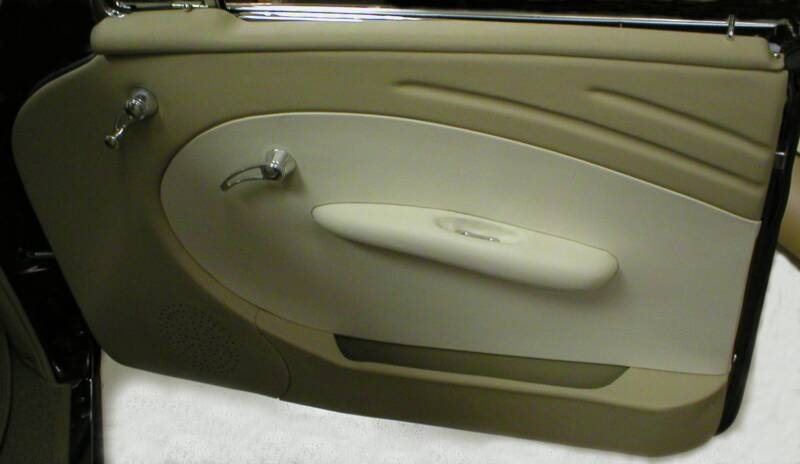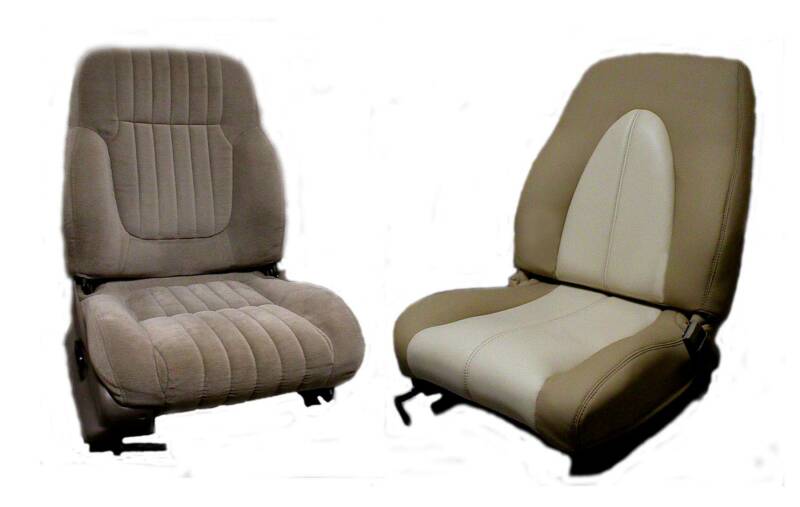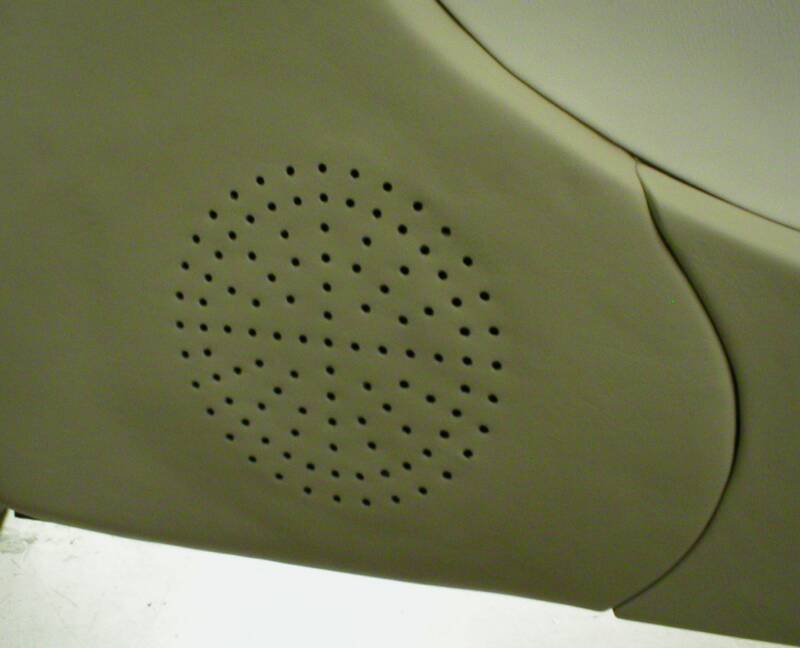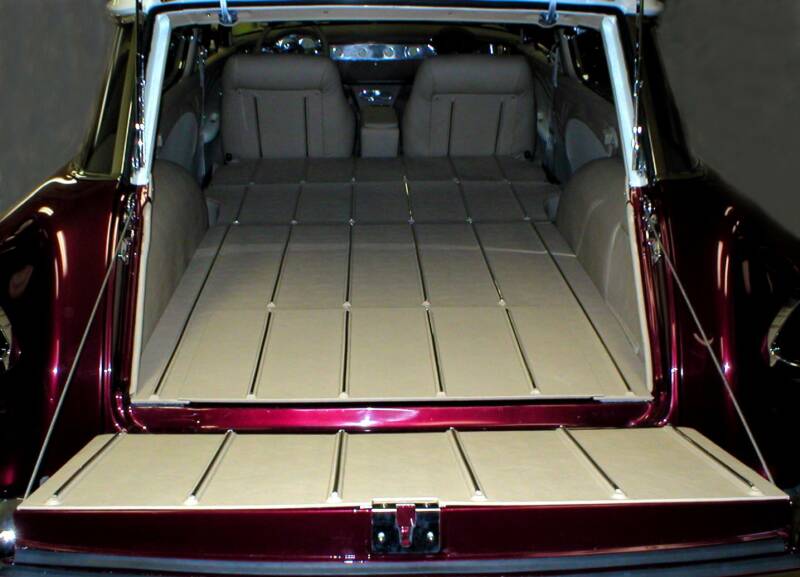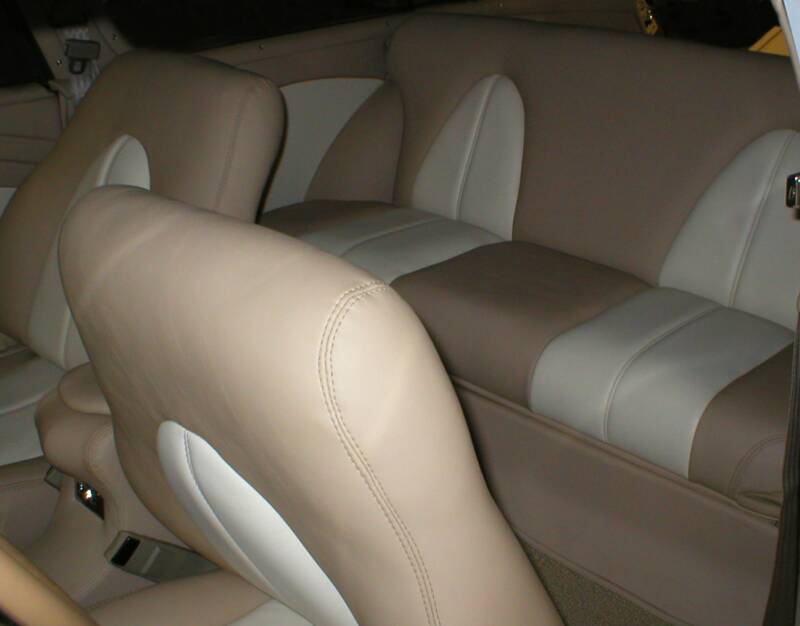 BEFORE                      AFTER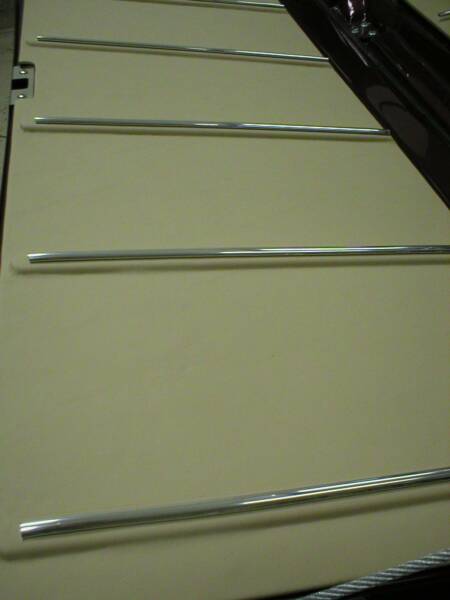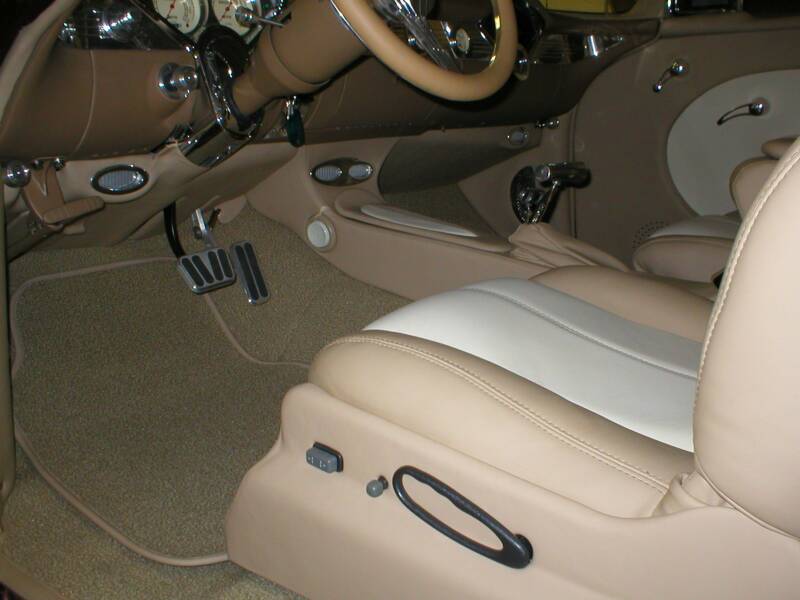 This beauty came to the shop for a complete interior design and fabrication.

The customer had a good "feel" for the layout while keeping a very open mind to details and certain design elements. One of several interesting elements is the cargo bay. By utilizing the original seat hardware and geometry, the rear seat may be hinged and folded forward for increased stowage space. This area was treated in the sand colored "Allante" vinyl over raised ribs that were topped with chrome strips. Also, the front seat backs as well as the tailgate received the same treatment.

Custom fabricated rear seat and rear seat riser .

Cargo bay with the rear seat folded and hinged forward allowing maximum stowage space.

Underdash panels and console with oval billet A/C vents. Also, notice the same OE type dome lights in the console sides as were used originally in the headliner.

Raised ribs with chrome trim finishes the tailgate panel.

Custom hand formed ABS door panels feature molded armrests and map pockets. Also, there are two of the four speakers of the "Hidden Audio" AM / FM / CD Player system located in the doors. The bone colored genuine leather adds a mild contrast to the sand colored "Allante" vinyl.

The custom fabricated and upholstered center console houses A / C vents, power window switches,  Hurst shifter with custom boot, and a padded center armrest tops the storage bin.

The Pontiac Bonneville bucket seats were modified to match the theme of the interior. This photo depicts the transformation.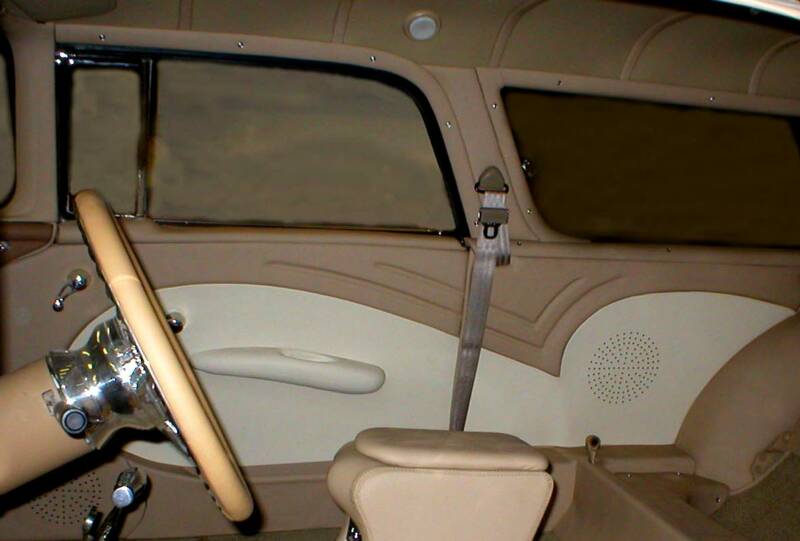 With the seats removed, the flow of the side panel design becomes very evident. You can also see the headliner rib moldings, as well as all the interior granish moldings, are covered in the sand colored "Allante" vinyl.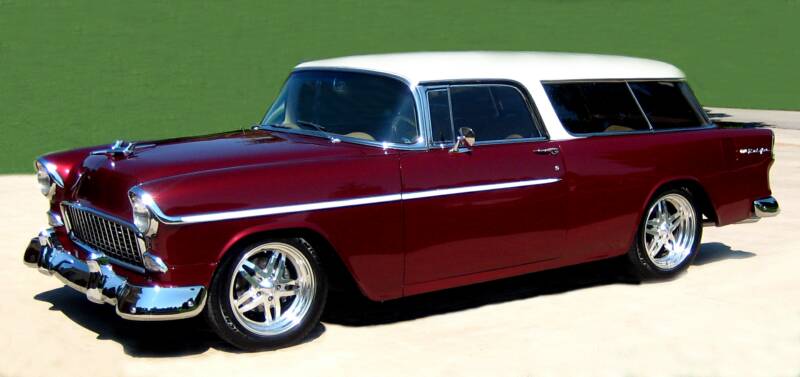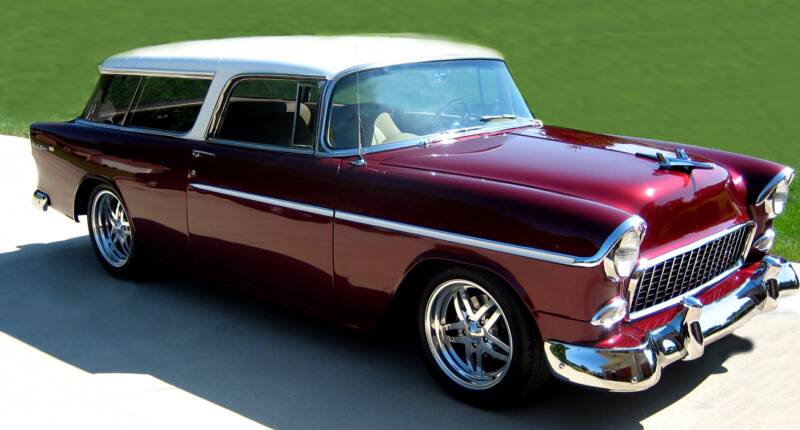 1955   CHEVROLET    NOMAD  RESTO-MOD