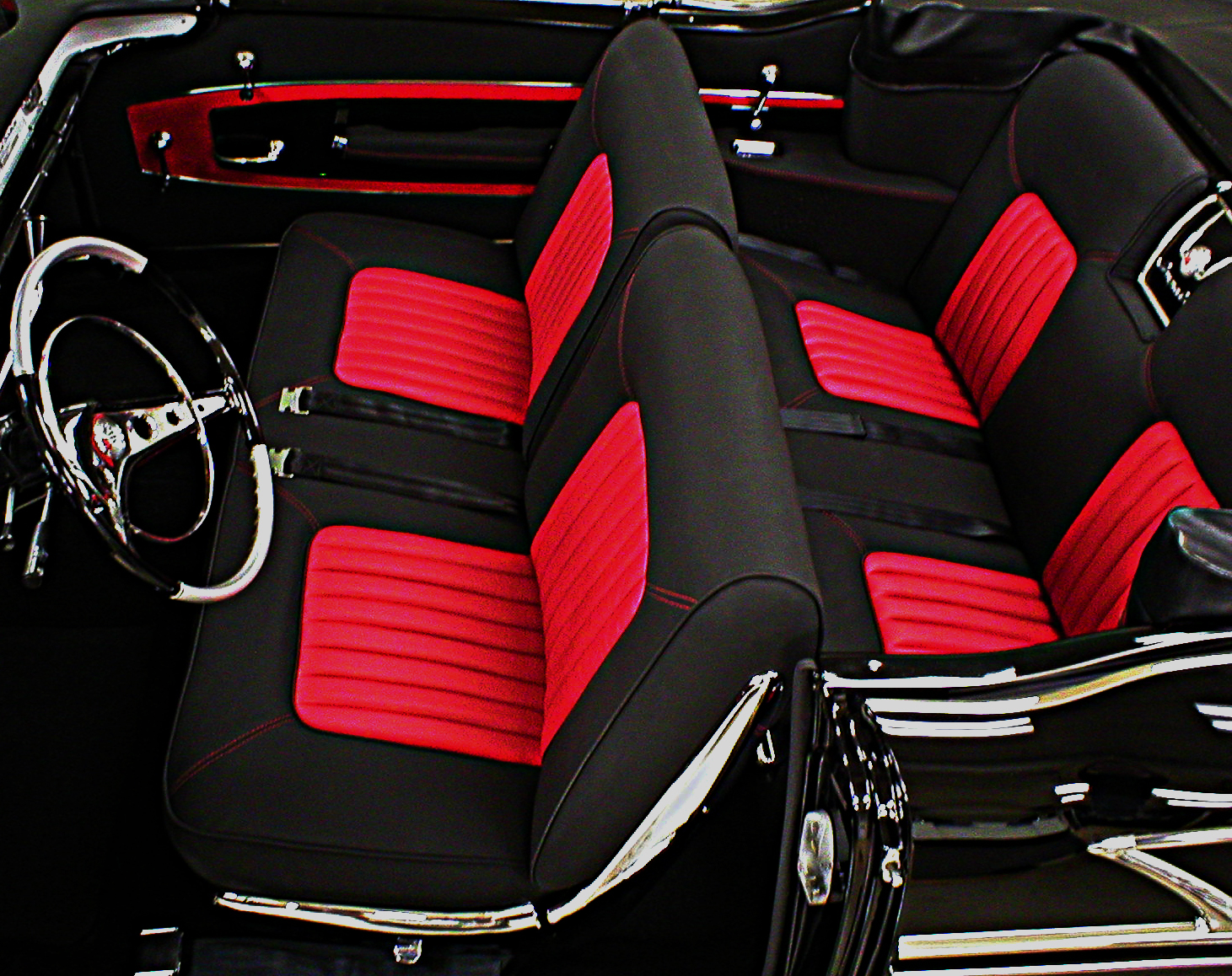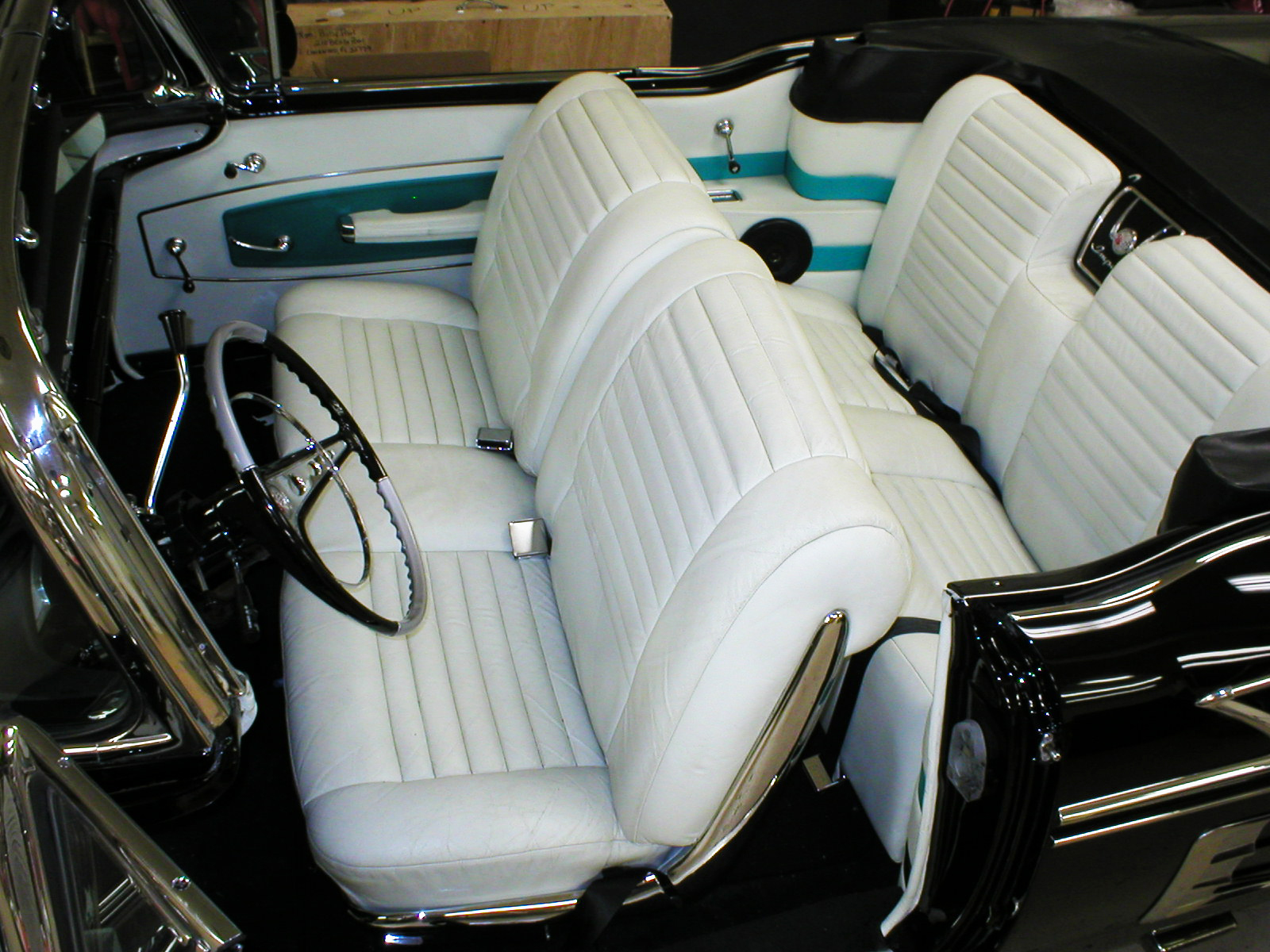 R.  A  SNIVELY  DESIGNS                                                                                               RICHMOND, INDIANA

1958  CHEVROLET  IMPALA

CONVERTIBLE

This beautiful custom 1958 Chevy Convertible was taken to R. A. Snively Designs originally for a refurbishing of the existing interior. However, after evaluating the overall looks of the exterior and theme of the car, a restyling of the interior was found to be the best value for the investment.  Pictures below depict the before and after transformation from the worn white leather to the two-tone black and red simulated leather interior Bob Snively was able to provide his customer.

    BEFORE                                                                      AFTER

Although the white leather interior was serviceable, it had definitely seen it's better days. The accent of turquoise on the side panels did not really convey the look this late 50's convertible deserved. After close consulting between Bob and the car's owner, a design was agreed upon as well as a much-needed color change.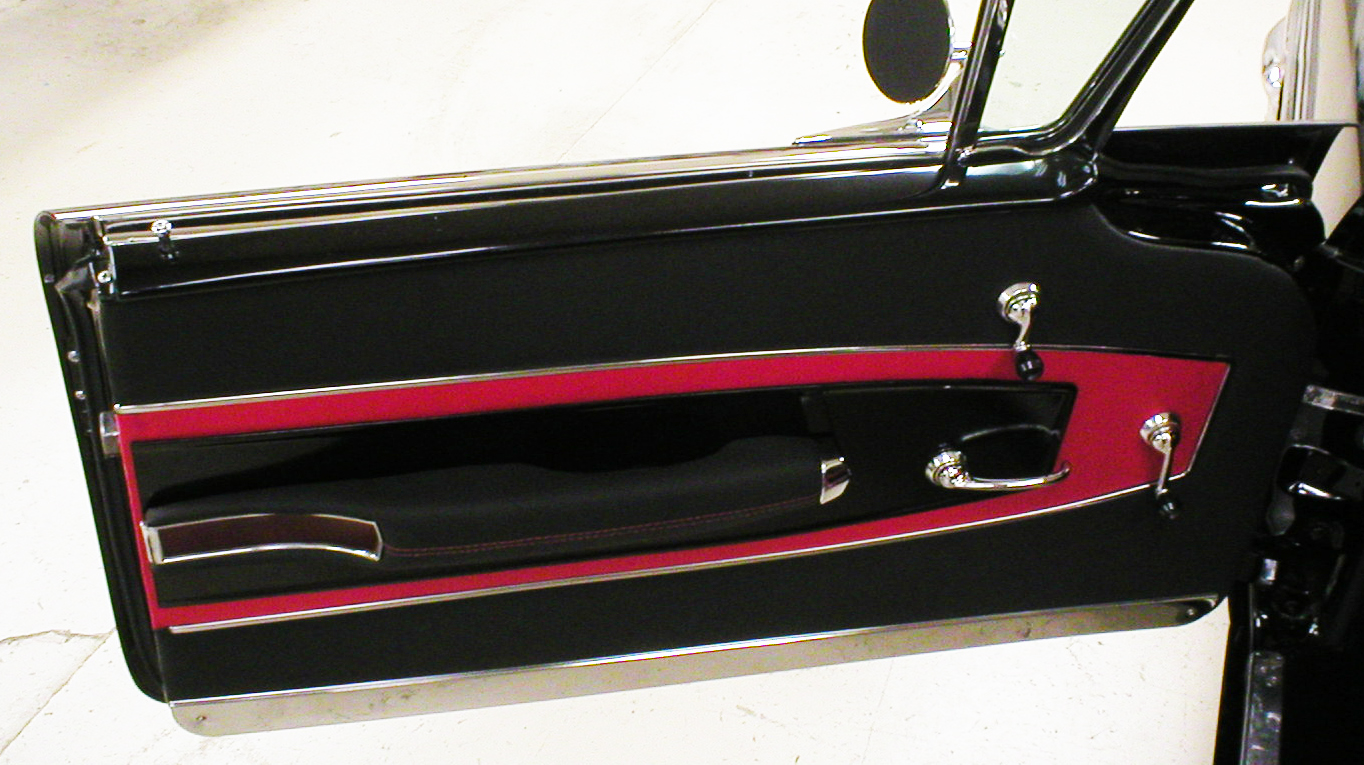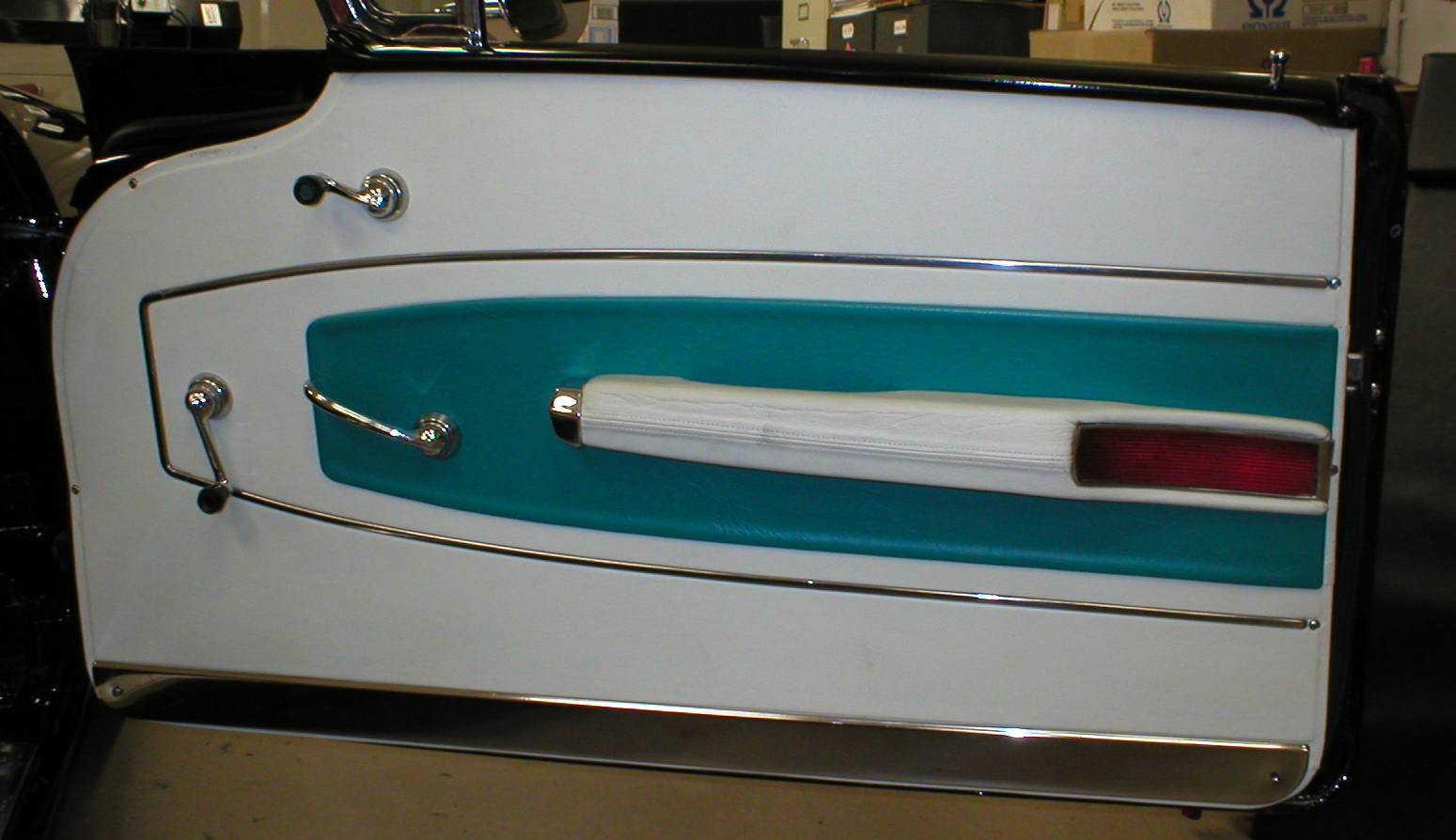 BEFORE                                                                      AFTER

The door panels had the original aluminum inserts covered in a turquoise vinyl and the chrome trim failed to set the contrast as originally planned by Chevrolet's interior designers back when the car was new. So, the car's owner had a set of custom black anodized panels made to achieve the compliment to the original design. The rear quarter trim panels also received the same attention to detail with matching upper panels and hidden speakers in the lower armrests. Once again, details that help set this car apart from it's previous interior form make it a real knockout !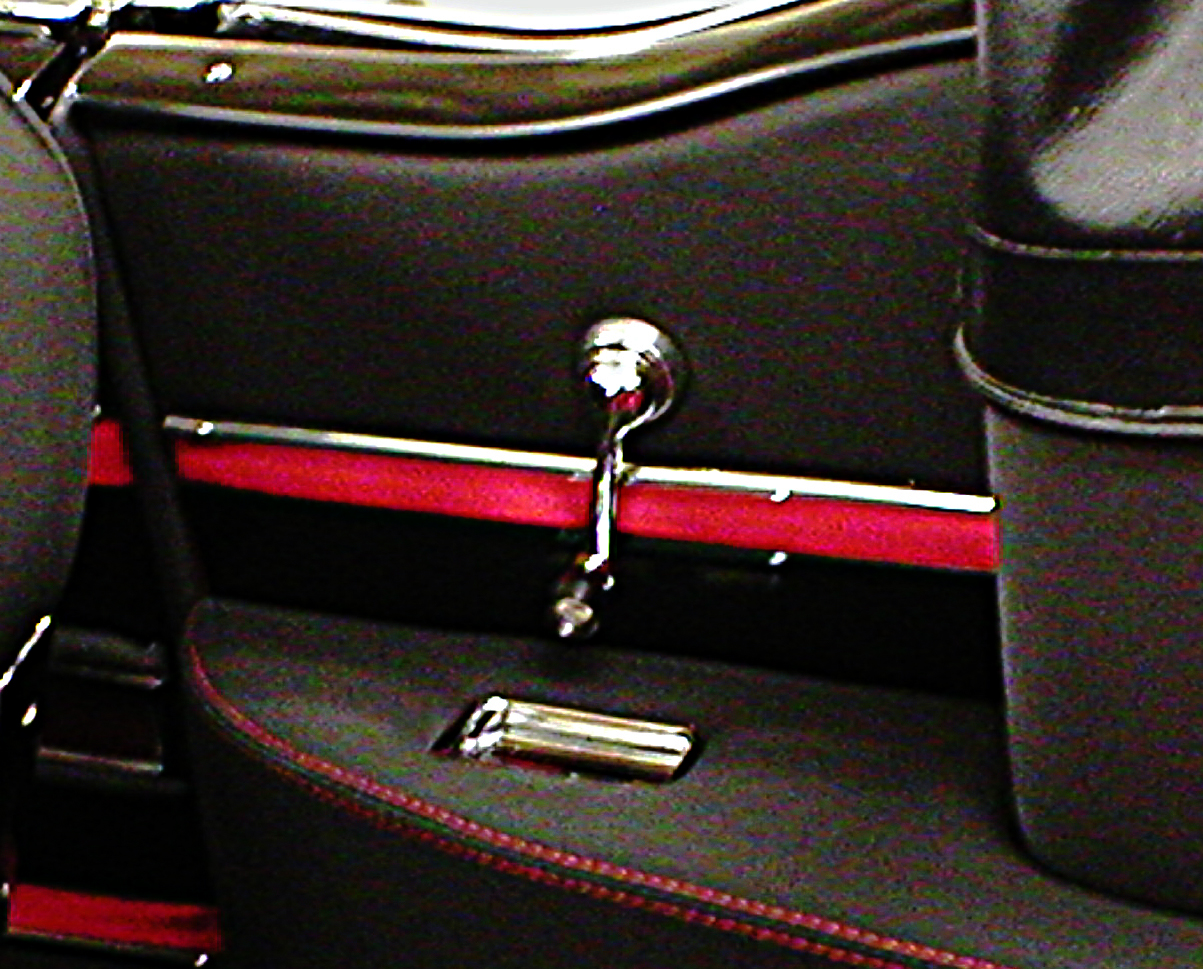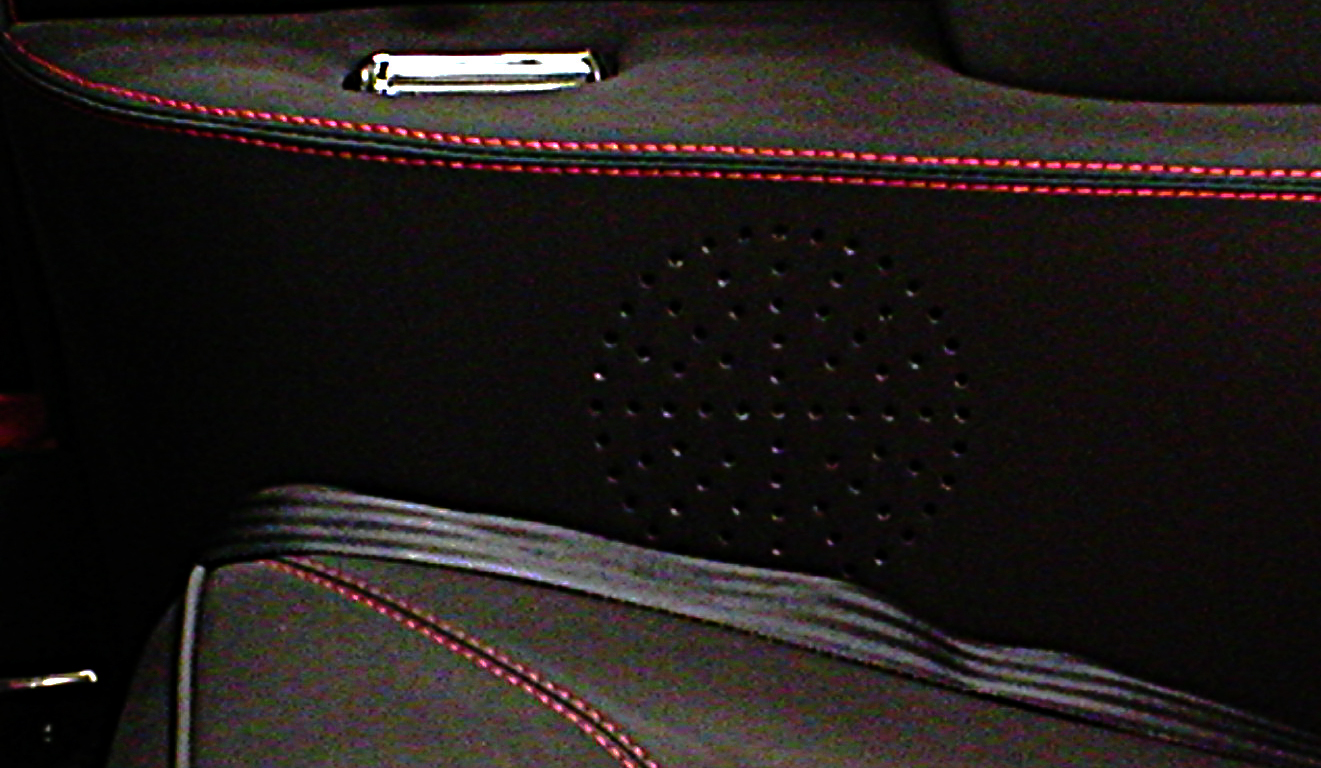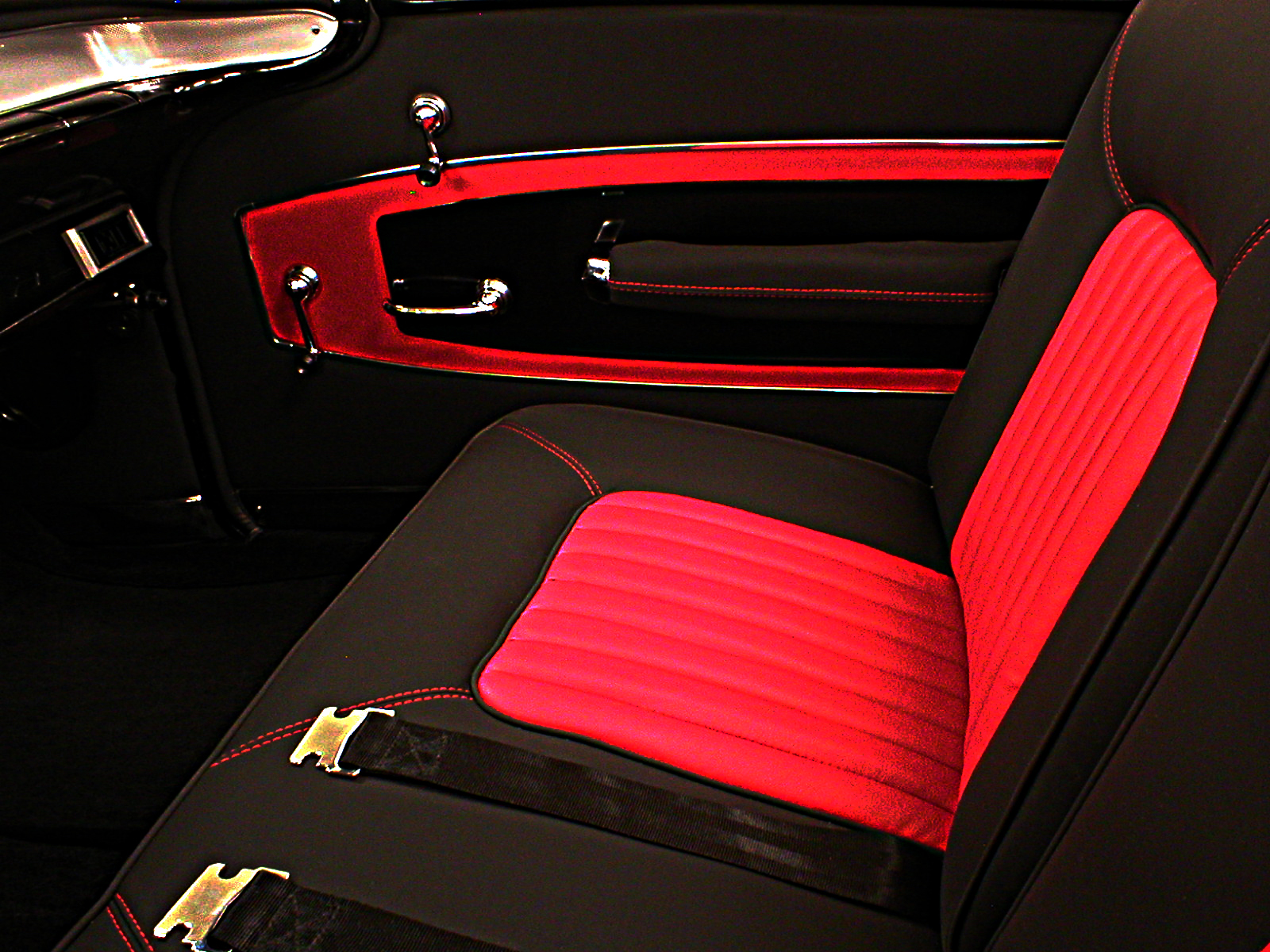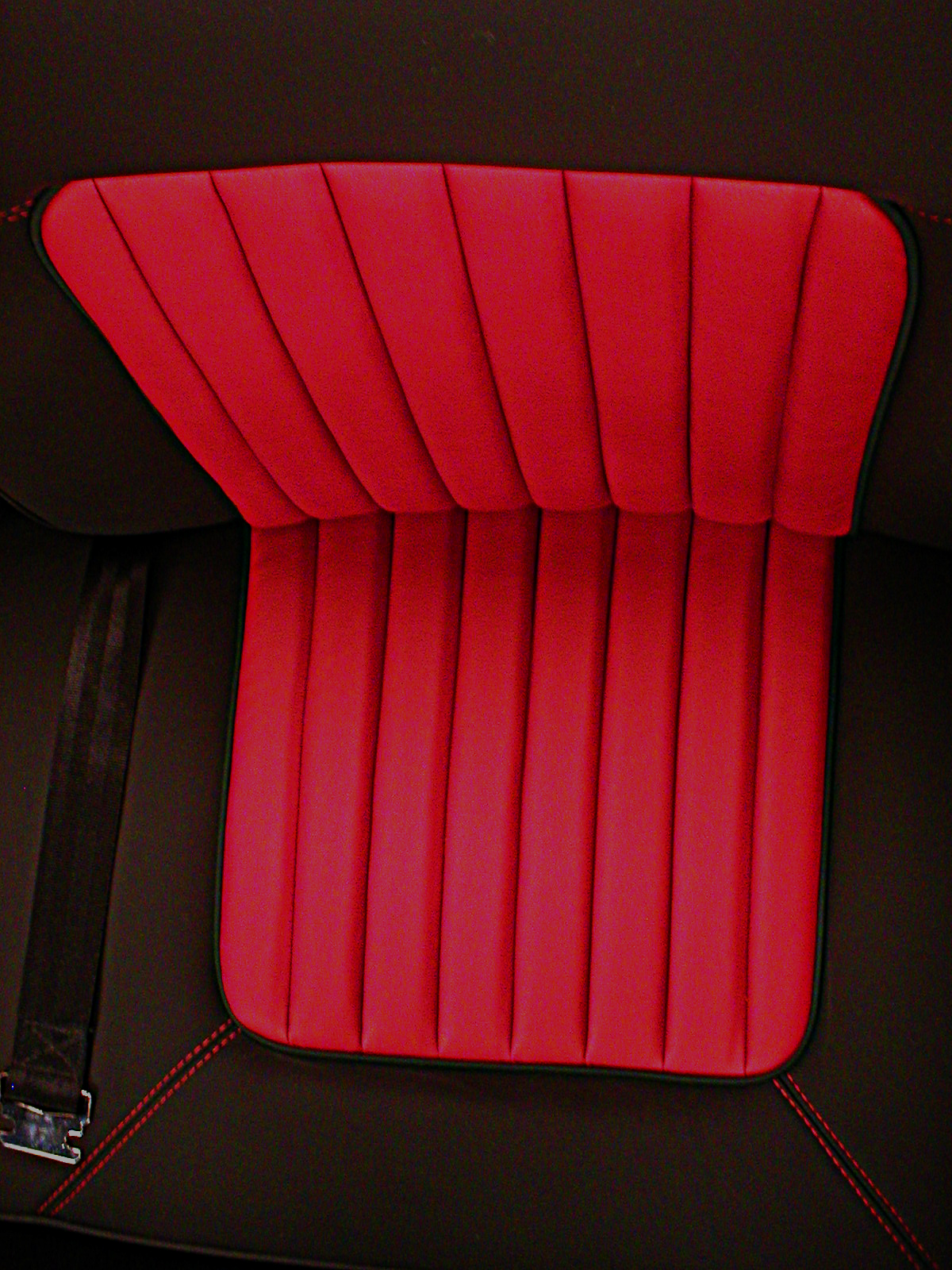 The picture to the left depicts a view not often shown on sites for interior shops. It is a view of the driver's seating area that clearly shows the alignment of the backrest and cushion pleats in the red inserts. Also, one can see the curvature of the backrest that now exists after the seat restyling. Bob claims that it's the smallest of details that add to the overall comfort and visual appeal of a fine interior that is so often overlooked. By altering the existing seat spring construction, a comfortable contoured effect is created.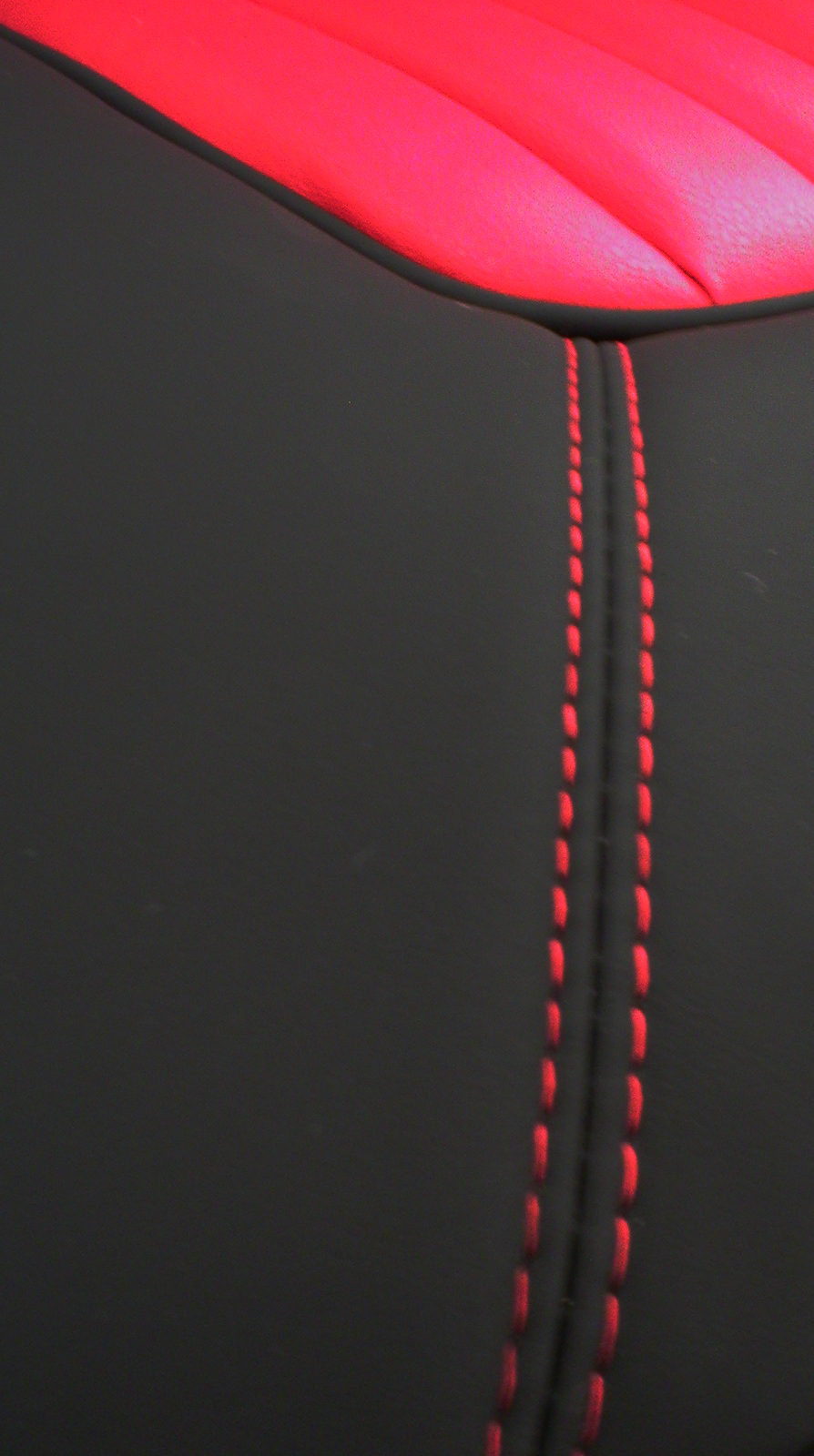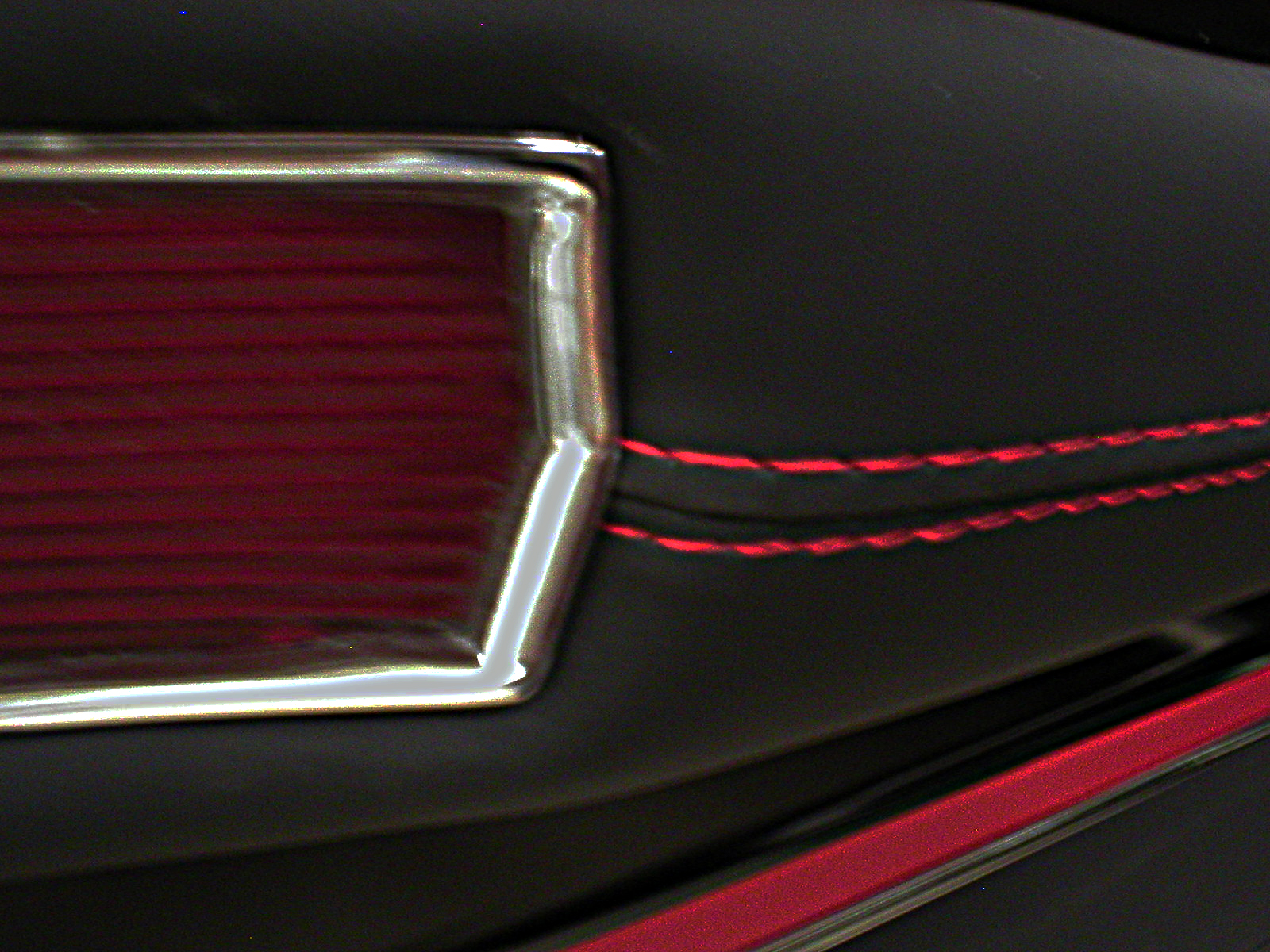 Bright red inserts in the seats and side panels with the red top stitching in the french seams, proves a beautiful color scheme can help recreate the excitement that was evident with GM's bold new design for 1958.  By using modern materials and techniques with attention to quality workmanship, this custom Chevrolet now has an interior that compliments the quality build of the entire car.