R. A. SNIVELY DESIGNS                                                                                                           RICHMOND, INDIANA    


This beautiful example of a vintage MGA was sent to R. A. Snively Designs to complete the last remaining details of an ongoing restoration. Originally, the car's owner had only the seats restored by Bob Snively with intentions of having him do the interior and top, but once he saw other projects in Bob's shop, he opted to have him finish the restoration.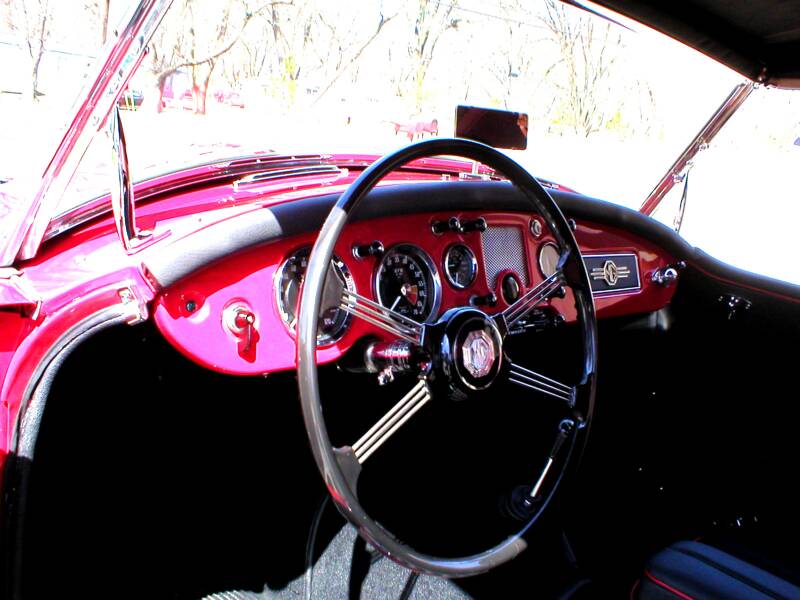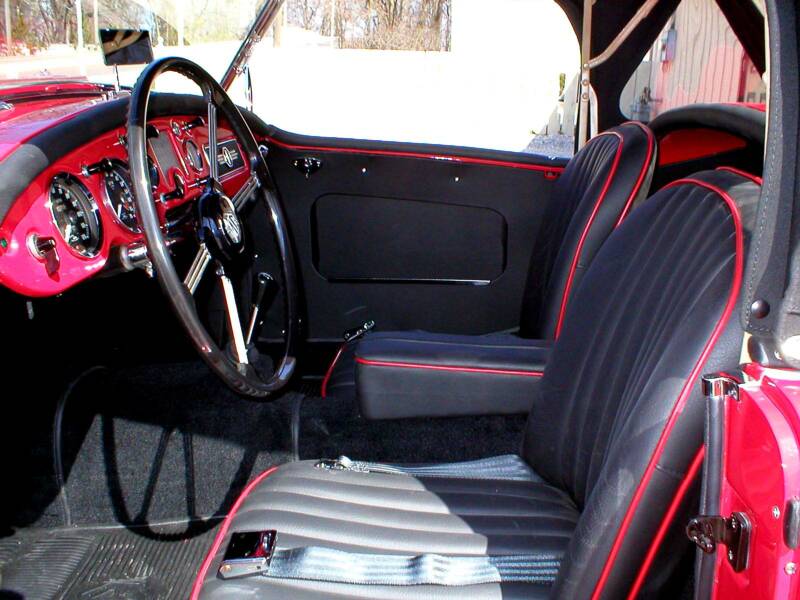 Although the car went into the shop with the dash installed as a complete unit, the gauges were found to be non-functional and were removed, recalibrated to factory specs, and then reinstalled. New side panels, carpet, and center armrest pad were custom fabricated to match the newly upholstered seats (see details of the seat restoration in the Misc. Auto Trim link). The cockpit padded rails were upholstered and installed. The windshield assembly as well as the convertible top frame and soft top were also installed by Bob.

Also, there had been a new wiring harness installed with nearly everything functioning properly. However, a few issues had to be resolved concerning the headlights, rear taillights and turn signals. After a few hours of troubleshooting, all electrical functions now perform properly.

The engine compartment is now a focal point of the restoration allowing the car's owner to show it with pride.

Many hours were required to bring the engine compartment up to the correct standards that Bob's reputation demands.

Although the drivetrain had been rebuilt at some point in the lengthy previous work by others, the compartment exhibited signs of age and accumulated dust from the body restoration. All components were removed from the engine for cleaning, detailing, paint, and proper installation. There is now proper hardware such as clamps, bolts, screws, labels and tags for the detail purest.

The fuel system required total removal, replacement and restoration for proper running of the powertrain.

All hydraulics (clutch and brakes) were non-functioning and had to be rebuilt or replaced for safe motoring.

Bob would like to extend appreciation to the car's owner for his support during the detailing and restoration of this fine MGA.