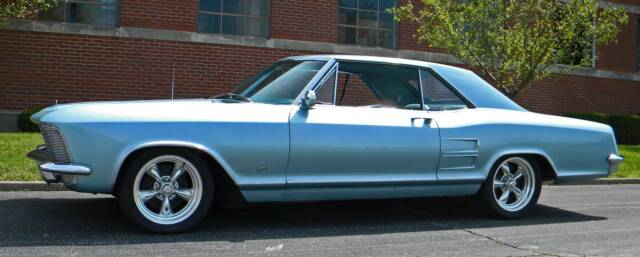 This classic Riviera was taken to R. A Snively Designs for an interior restoration. Since the car has been in the current owner's family since nearly new, he wanted to keep the interior all original but make it look new. Bob was able to locate the original vinyl and cloth so an exact interior was replicated. Upgrades included new carpet and replacement wood trim.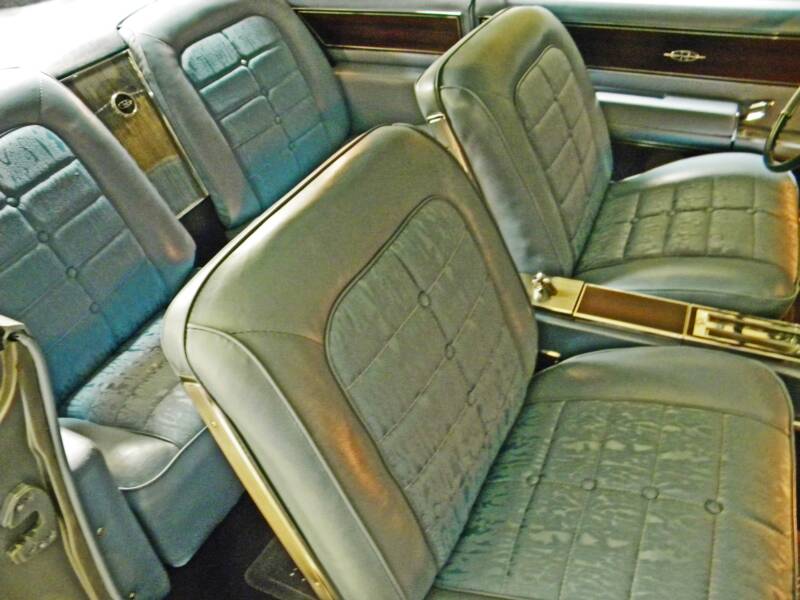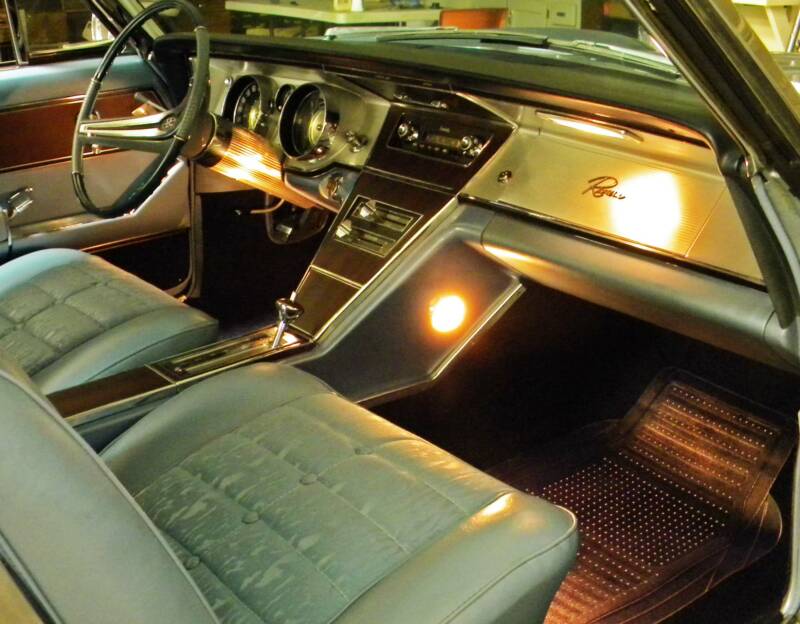 The 1964 Buick Riviera's interior code number 611 makes this an optional "Custom" medium blue trim with the Baronet cloth inserts and vinyl bolsters. The original pattern was sewn in the cloth inserts as well as new buttons made with the NOS cloth covering them.

Also available in the custom trim only, the wood trim had faded to a near blonde-like color and was replaced with the correct darker walnut-looking trim. The trim extends from the center console up into the dash where the heater controls and radio faceplate become unitized by the like finishes. The side panels also feature the wood trim. New dark blue molded loop carpet was installed on the floor as well as the lower door panels /  kick panels.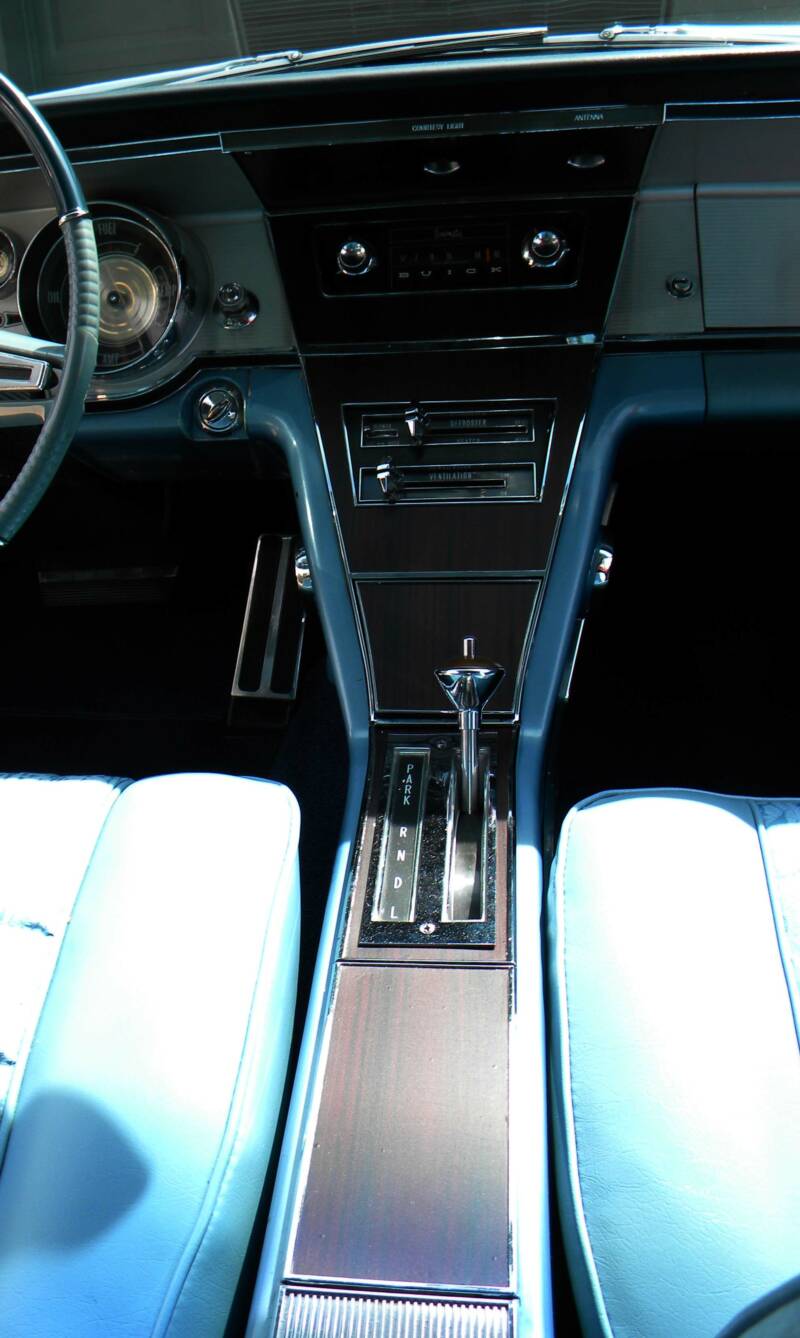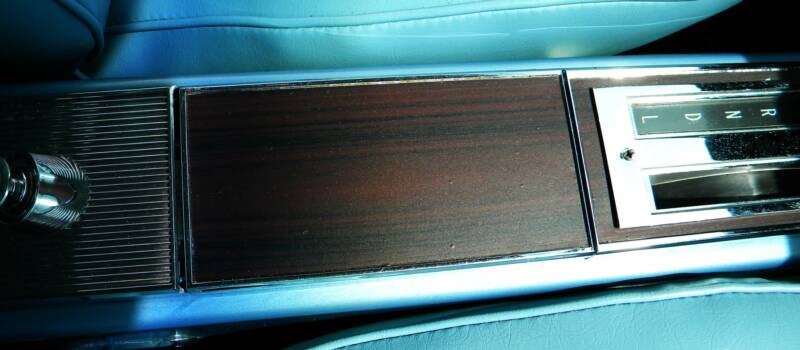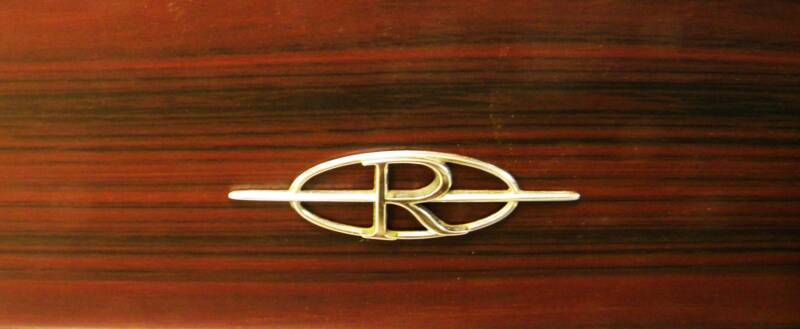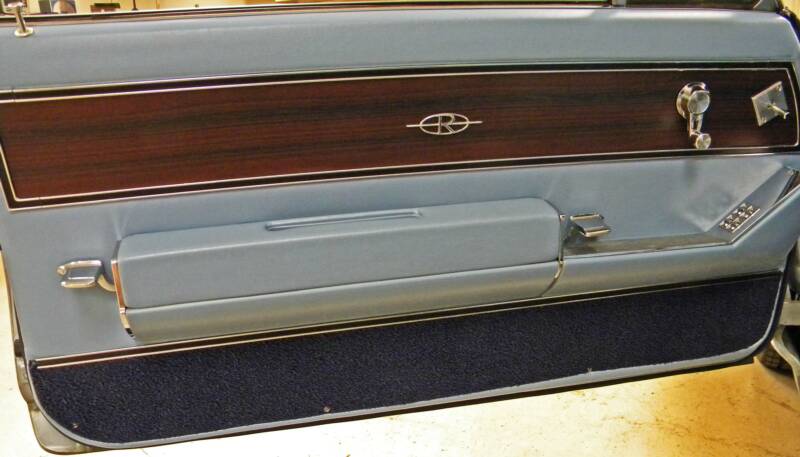 The door panels received a considerable amount of restoration. Although the original vinyl was in extremely good condition, it was recolored along with the hard plastic armrest trim panels. The actual armrest pads / door pulls were recovered in the correct NOS vinyl. The new carpet on the lower sections can clearly be seen in this picture.Rin this picture.Here the.  A.  SNIVELY  DESIGNS                                                                                                                               RICHMOND, INDIANA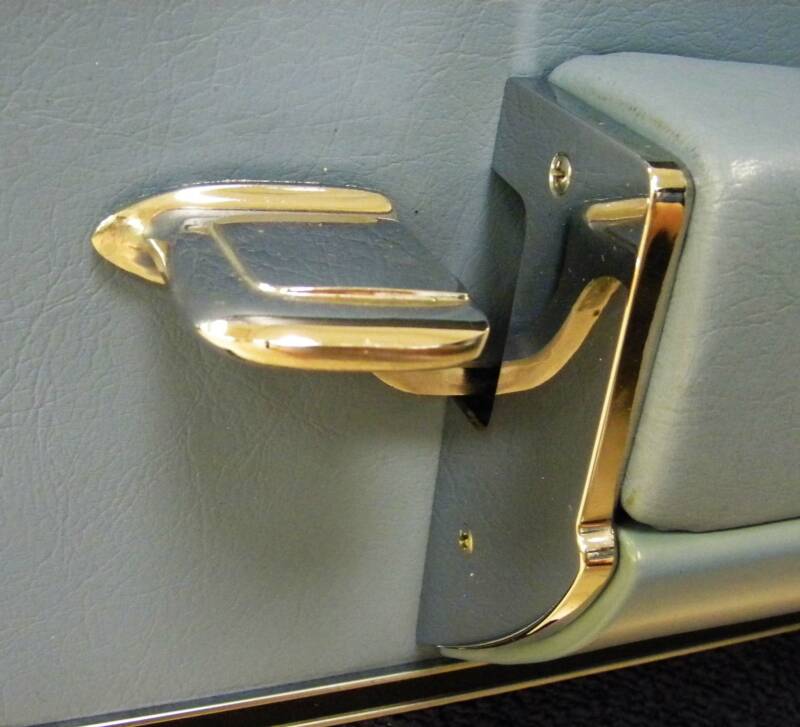 One of the personalized features of the Riviera's interior detail is that each door has a second door handle located in the rear of the armrest assembly for ease of rear passenger entrance/exit. GM seemed to have thought of it all when creating this luxury sport coupe.RGM   A.  SNIVELY  DESIGNS                                                                                                                               RICHMOND, INDIANA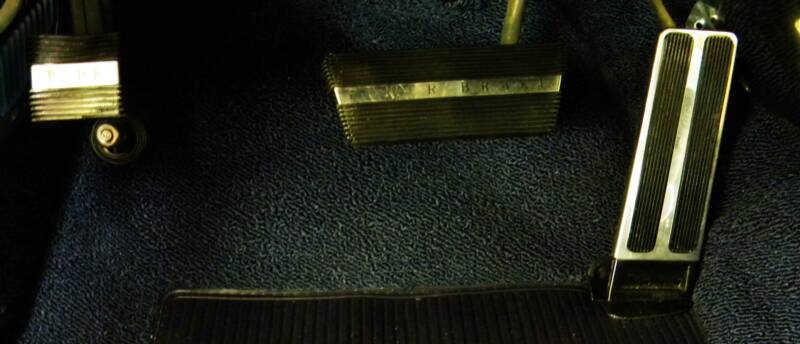 When the OE type molded carpet was installed, Bob wanted the pedals to have a fresh look also. He was able to get a new brake pad made to replace the badly worn original and he refurbished the accelerator as well as the parking brake. Like Bob always says, "it's the little details that help the entire interior look complete."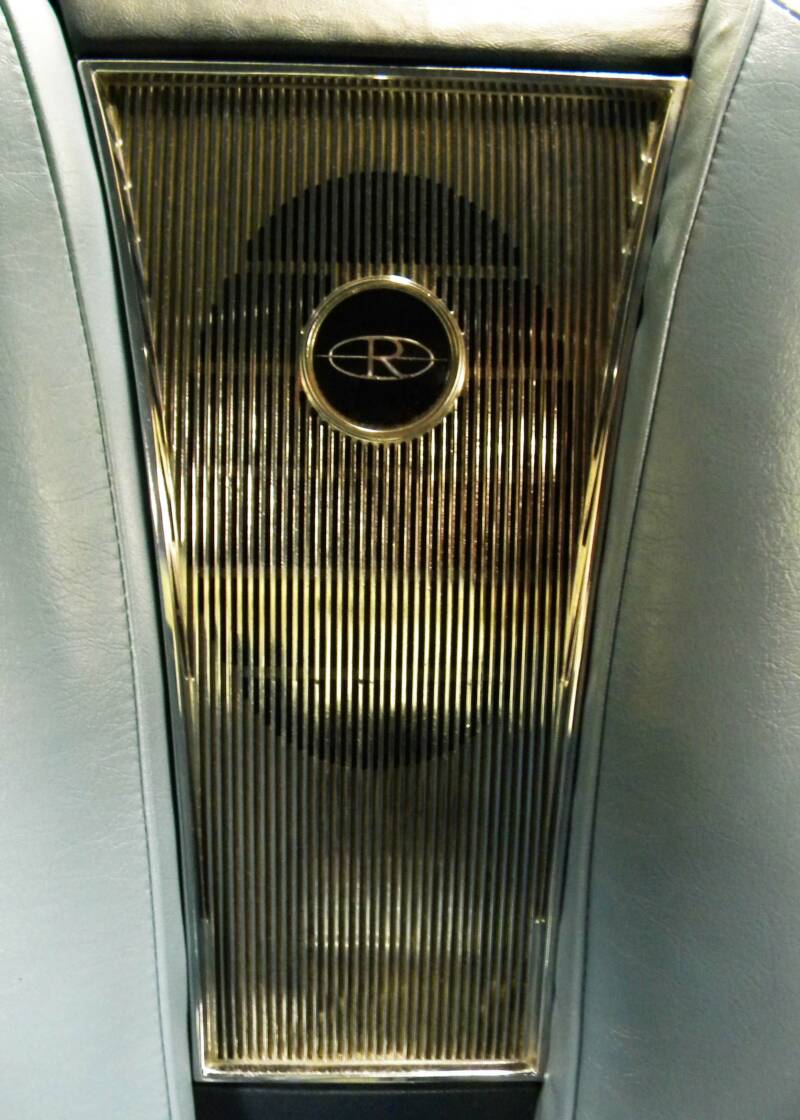 The chrome plated diecast speaker grille located between the two rear seat backrests compliments the retro interior that only seems to be found in cars from the 1950's and 1960's.