1989  Cadillac   Brougham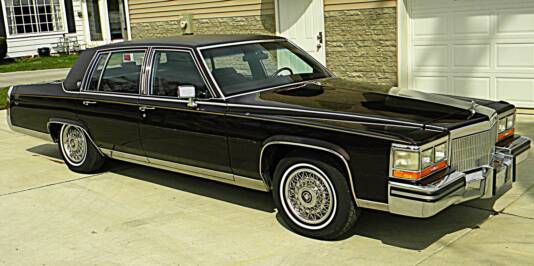 This modern Cadillac was sent to Bob at R. A. Snively Designs for a new interior,  vinyl top, engine compartment detailing, and miscellaneous exterior detailing. After a few weeks of work, it now retains its original pristine appearance.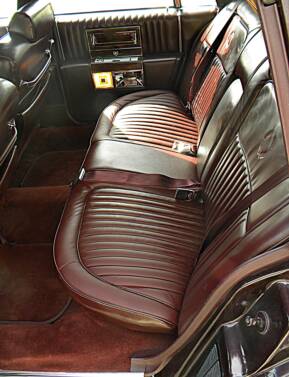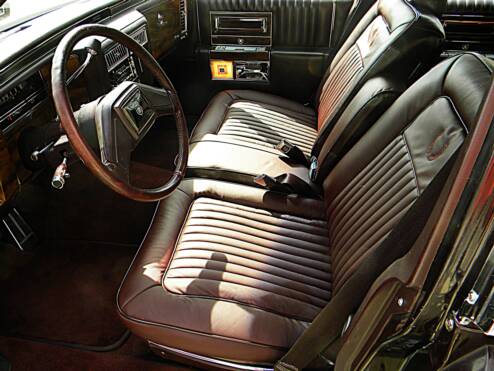 The interior received new leather on all seating faces which included new embroidered Cadillac wreath panels located in the upper portion of the backrests.

Since a molded carpet was not available in the original plush cut-pile that was original to the Brougham, R. A. Snively Designs was able to fit and finish cut & sewn full carpet. This included all carpet on lower door panels, kick panels, and "B" pillar posts. Bob also fabricated matching accessory leather-bound carpeted floor mats.

The original Delco AM/ FM Radio with cassette player was sent out for proper repairs and now functions like it should. Great sound from  a  25-year-old system.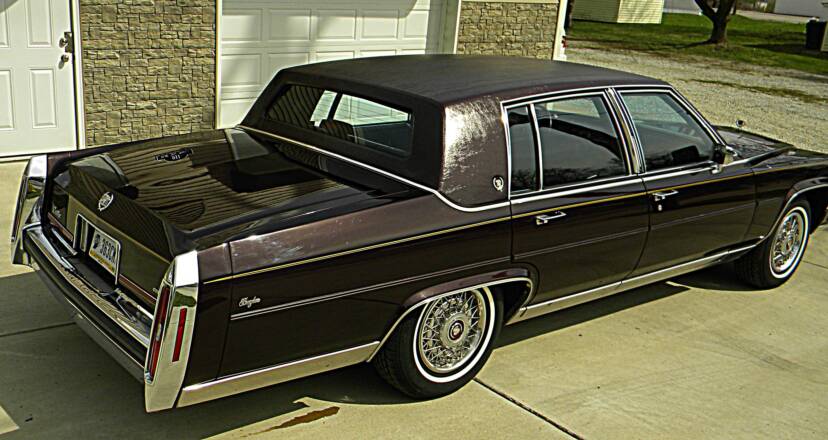 The Cadillac also received a new custom-dyed full padded vinyl top. It features double french seams with the rear "halo" seam just as it did when it left the factory.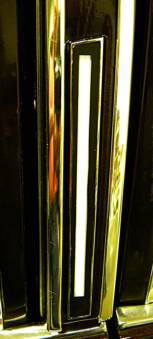 Daylight and turned off.           Dark and illuminated.

"Electroluminescent"  type  original  opera lights.

Fully rebuilt and functional just as they did when new. A rather extensive process of replacing the illuminated portion of the original light assemblies along with a new voltage inverter for the 110 volts AC operation.

This is a service provided by Bob at R. A. Snively Designs.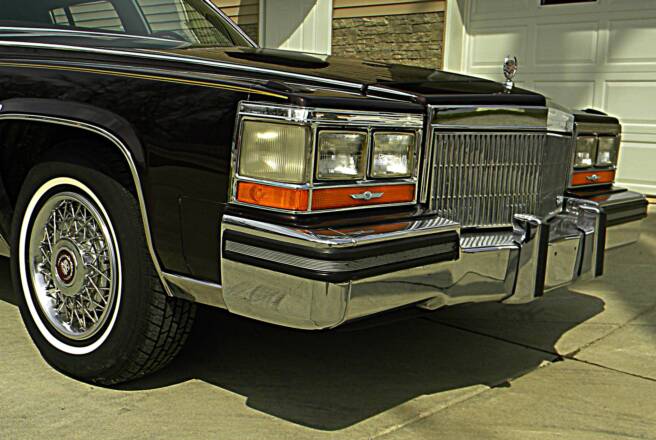 The original wire spoke wheel covers needed the center caps restored. The maroon colored portion of the reverse painted pieces needed refurbished. Bob did this work in-house also.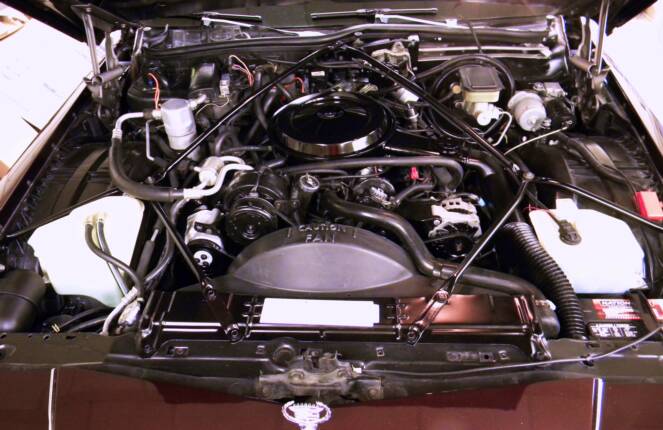 Although this Cadillac had been maintained very well throughout its life, the engine compartment needed attention. Bob fully detailed many engine components for the car's owner and both were satisfied with the results. Many hours went into making this car look like new under the hood.