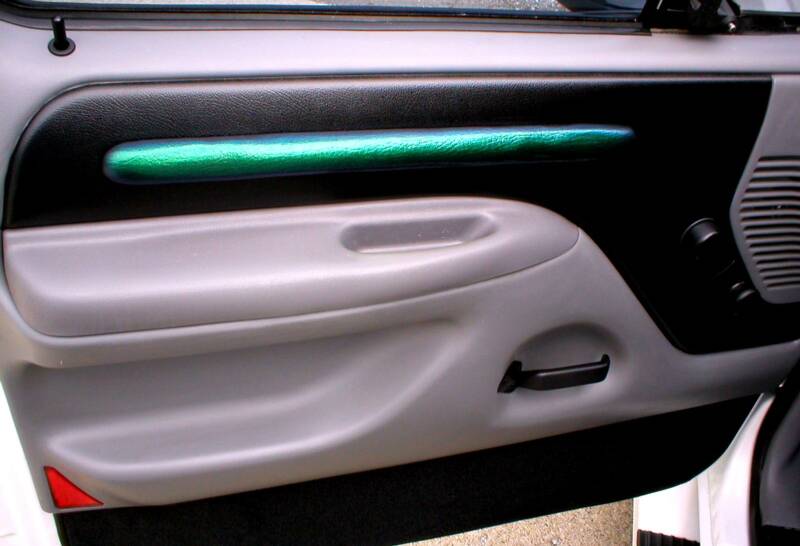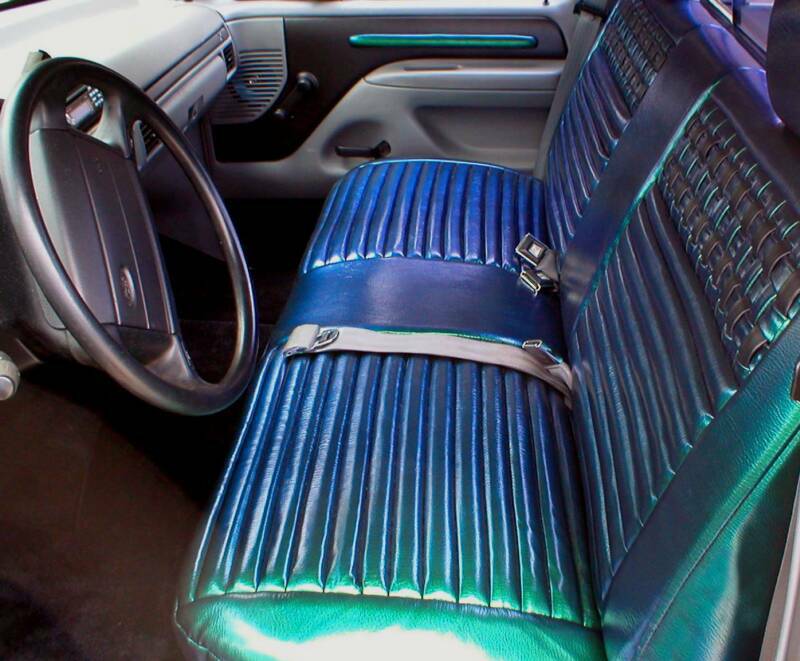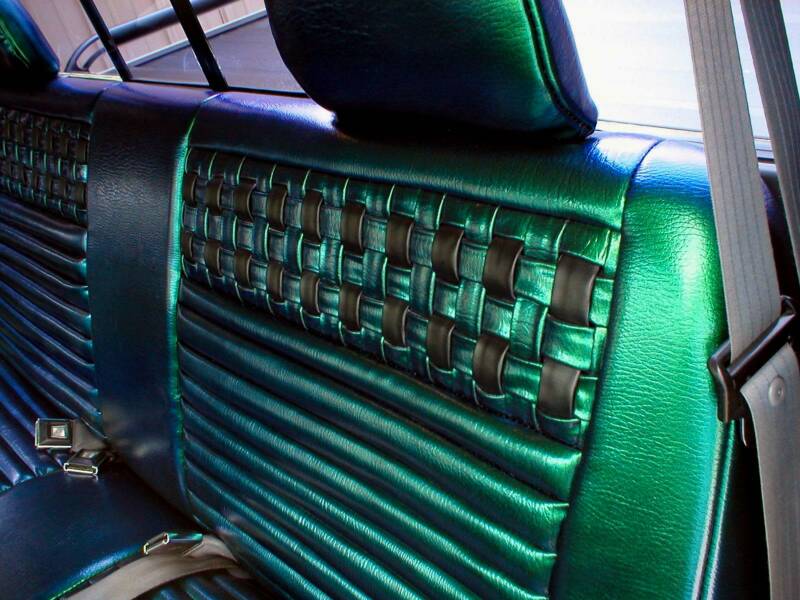 1995 FORD   F-150  PICK  UP  TRUCK

The customer provided the shop with a "chameleon" type vinyl (it changes from green metallic to blue metallic in color, depending on lighting and perspective). Black vinyl was used as a hand-woven accent in the backrest.

The hand-woven backrest detail provided the customer with a very unique look to an otherwise simple bench seat design. The horizontal pleats were used to create inserts similar to those used in the Ford muscle car era.

Simple door panel design included using the O.E. panels and adding a painted black accent with a hand-formed "spear" in the matching vinyl for a complimenting element.

  R. A. SNIVELY  DESIGNS                                                                                                    RICHMOND, INDIANA