R. A Snively Designs                                                                              Richmond, Indiana

1933   FORD   CABRIOLET

Street Rod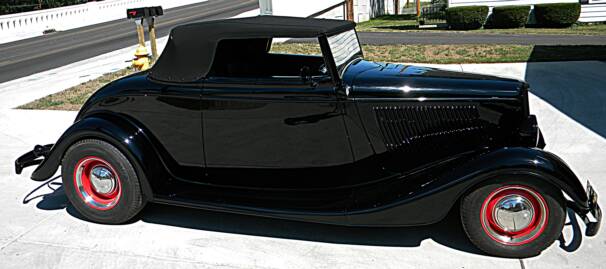 The 1933 Ford Cabriolet featured on this page is a beautiful all black street rod built by DUKE KUSTOMS. It features mile deep black paint on a super straight body. It was taken to R. A. Snively Designs for a complete genuine leather interior, Haartz top, top boot and Hi-Fi Sound System.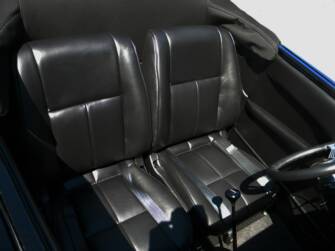 The door panels feature a very streamlined design with integrated door pulls, armrests and component speakers. Bob says he spent more time on this set of door panels than any others to date. Simple, clean, and elegant are words that describe their shape.

The seats are also very clean and sporty in design.

They are power units from an unknown Nissan product.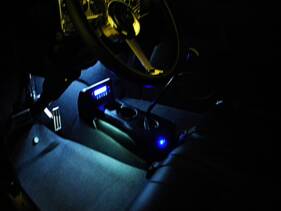 The small console located on the floor at the shifter has several functions. It houses the shifter, the command unit for the "Secret Audio SST", a cup holder and I-Pod holder, as well as an illuminated level control for the subwoofer amp output. Bob installed LED accent lighting in the sides to help display his unique ability to have form follow function.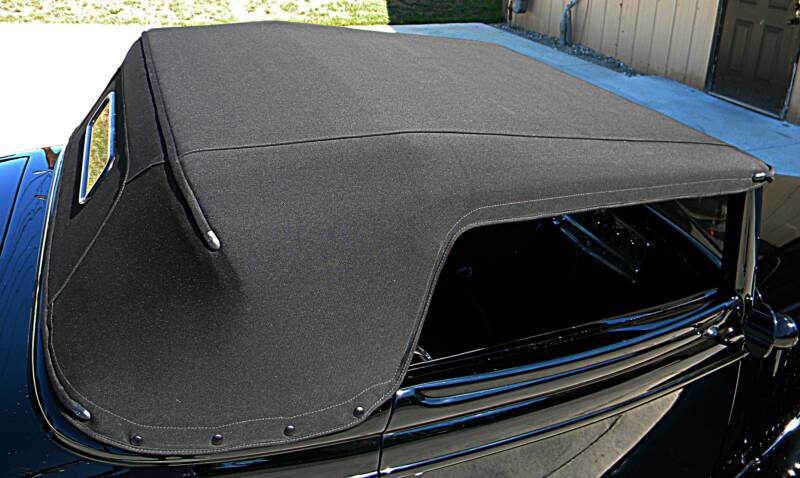 The convertible top is fully functional and has been custom fabricated using Haartz black canvas acrylic fabric. It features a zip-down rear window that provides additional ventilation (see detail below) and also allows the top to stack lower in the well. A custom-fit boot was also fabricated from the same material and is stored in the trunk when not in use.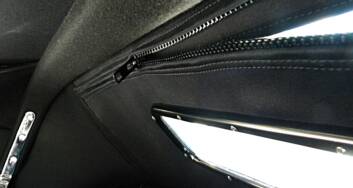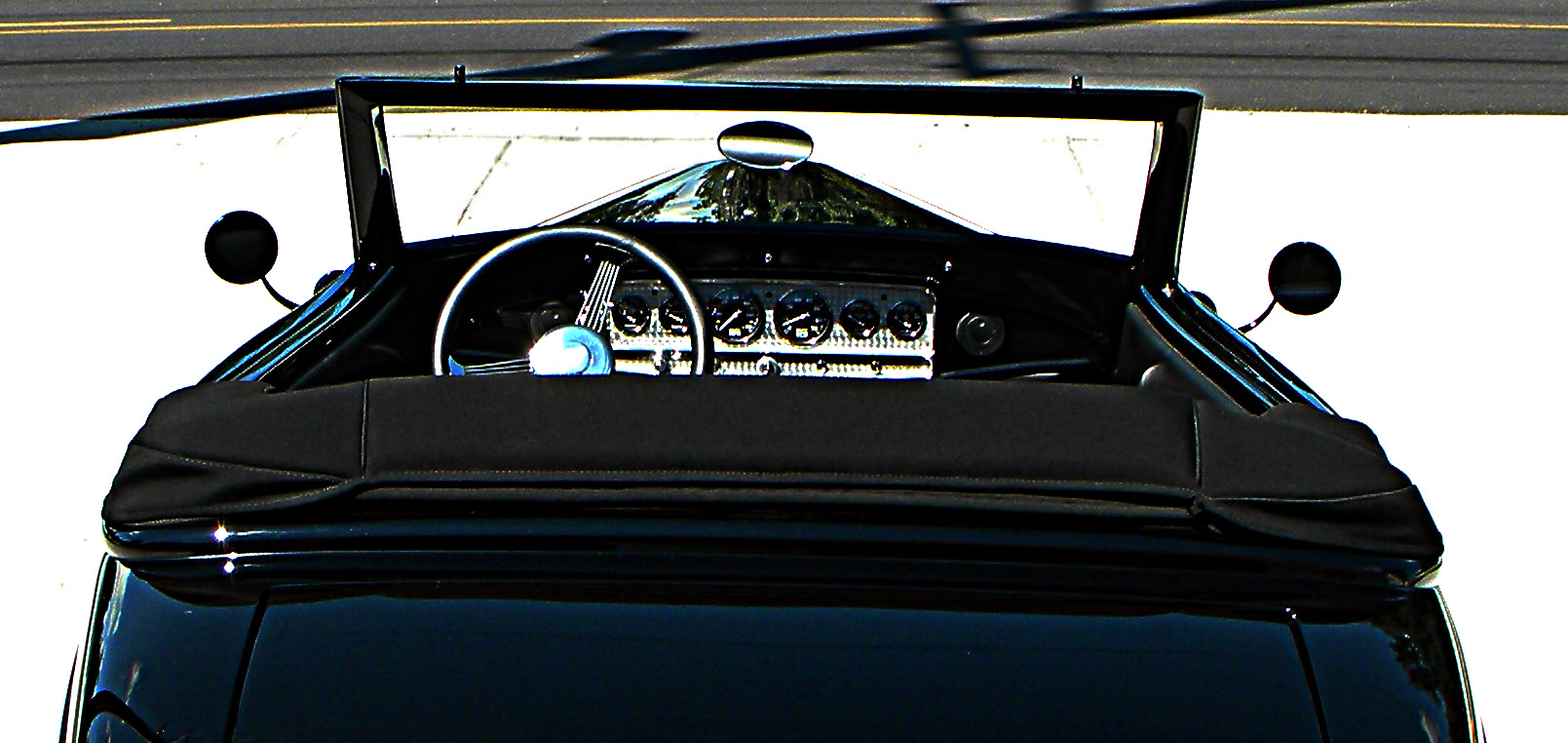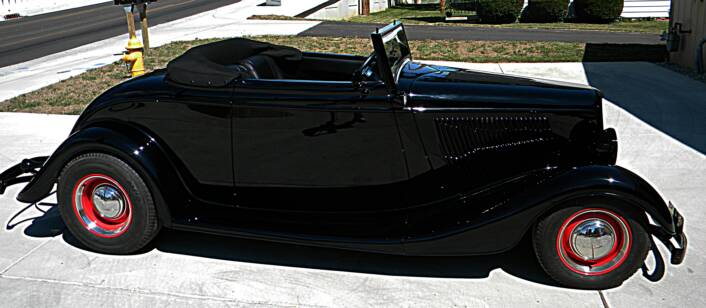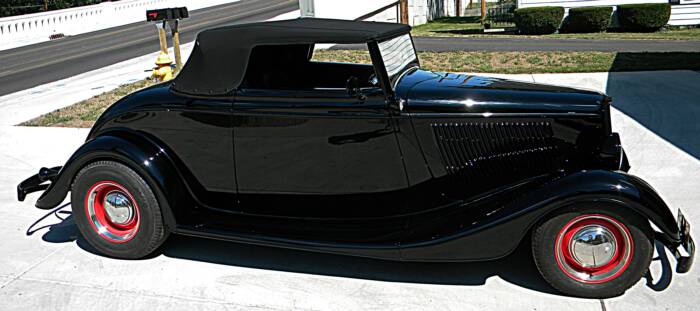 The trunk has been finished with black Daytona weave carpet and has black metal mesh grilles. One is for the 12" subwoofer and the upper grille helps ventilation for the subwoofer's powerful amp.

Behind the lower right section is the car's battery and can easily be accessed with the pull strap seen at the far right.