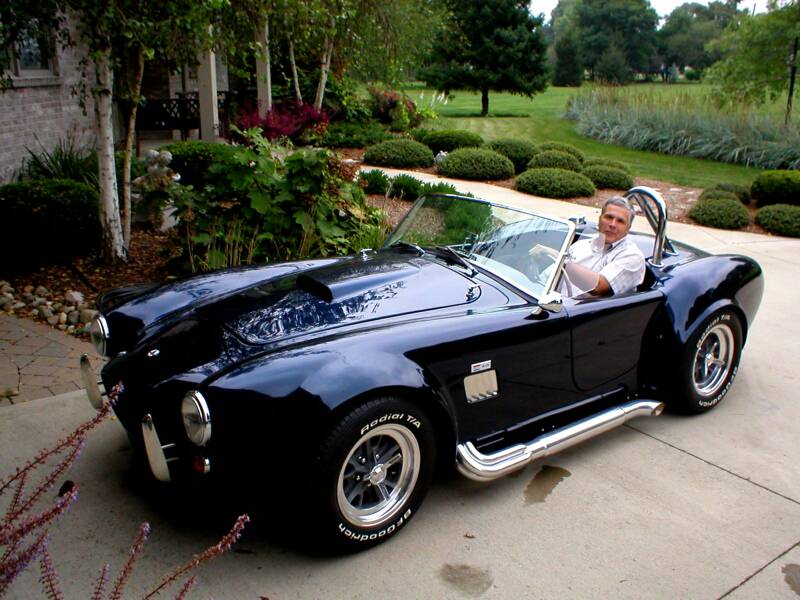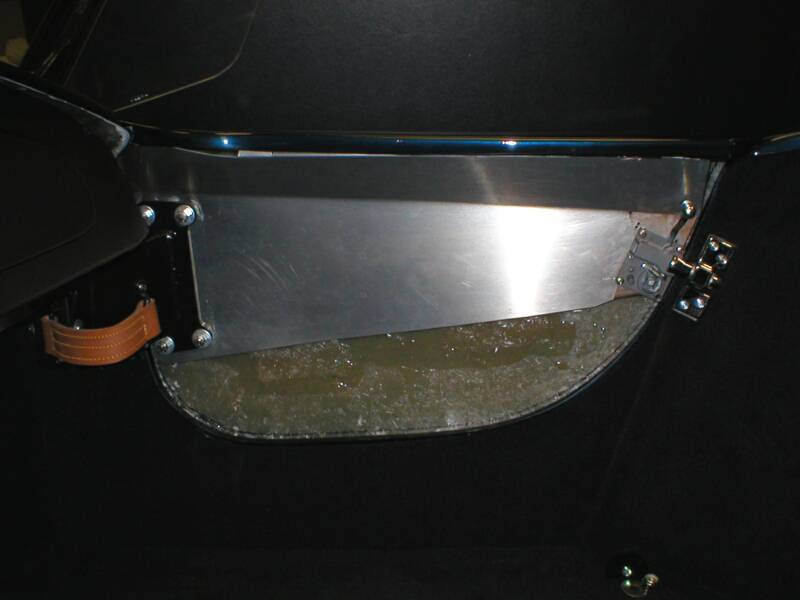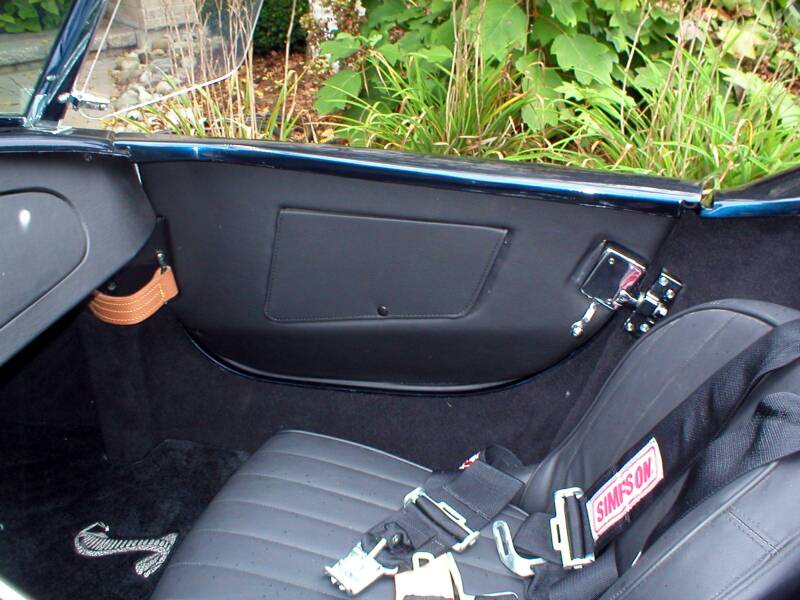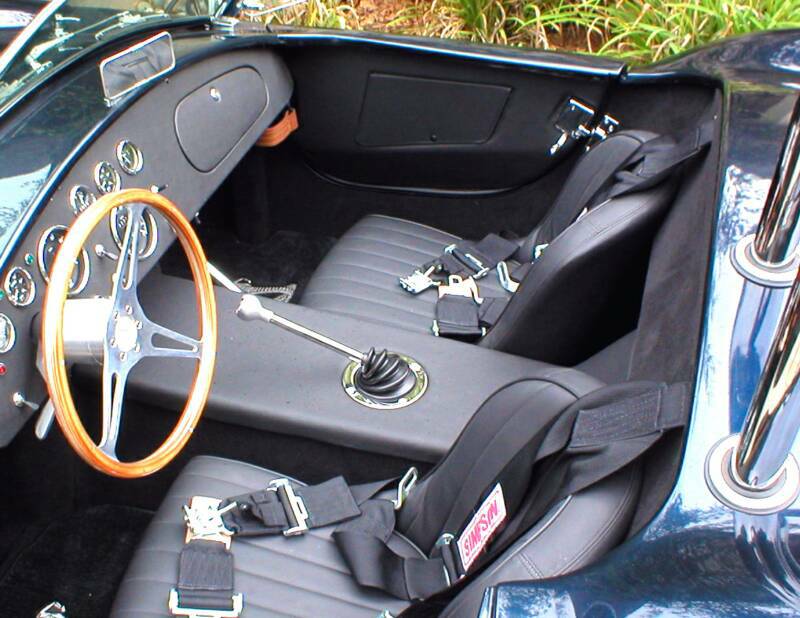 R. A. Snively  Designs                                                                         Richmond, Indiana

FACTORY FIVE

AC  COBRA

RECREATION

Car owner John Miller looks at home behind the wheel of his recently completed AC Cobra. John did the assembling of this Cobra, including many of his own hand-fabricated metal panels.

The completed interior features a fully carpeted cabin, factory seats, custom fabricated and upholstered ABS door panels. A matching removable transmission tunnel top panel was also made and installed. Notice the "Simpson" racing harnesses. This car means business!

The door panels were created by R. A. Snively Designs by heating and hand forming ABS plastic into the design you see here. Hinged map pocket flaps were installed over small storage pockets. This was added to give the appearance of basic utility yet practical functionality to an otherwise overlooked area of the car .

BEFORE                                                                                  AFTER