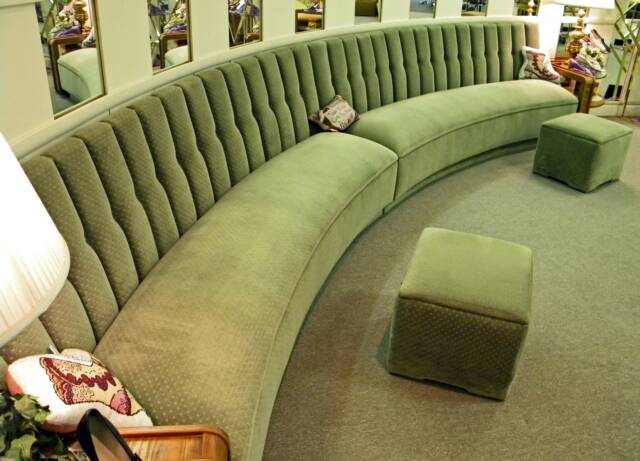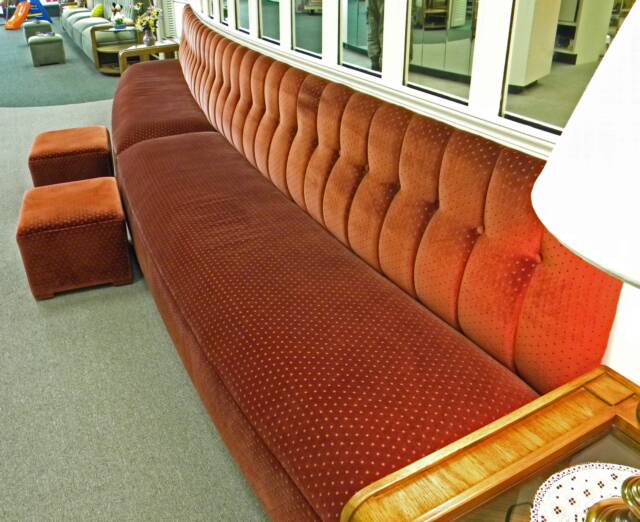 R. A. SNIVELY  DESIGNS                                                                                          RICHMOND, INDIANA

CUSTOM  COMMERCIAL  SEATING

The project pictured here required careful pattern making to custom fabricate continuous seating that followed the curvature of the wall in a family shoe store. This area has a concave curve in the Ladies Department and received matching ottomans. The wide pleats with buttons in the backrests maintains the classic look of the store and provides comfortable seating for the customers.

The same theme is carried throughout the store. This area also required the seating to follow a convex shaped curvature of the wall. Again, matching ottomans were fabricated to aide the sales people with customer assistance.

This area required a straight design to follow the straight walls. All seating received custom framework with high-resiliency foam and flame-retardant fabric.

ClR. A. Snively Designs can custom fabricate virtually any type of commercial seating required in retailing, food service, healthcare, and other applications. Quality workmanship assures many years of service and premium materials help ease the maintenance so the seating looks as well as it performs.