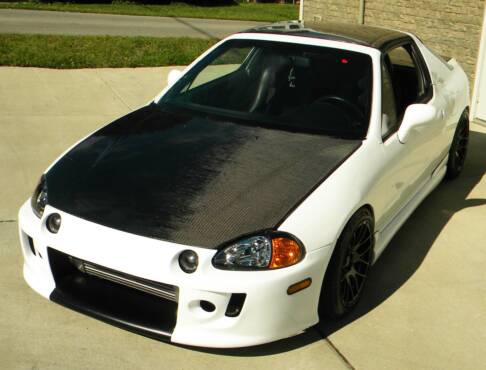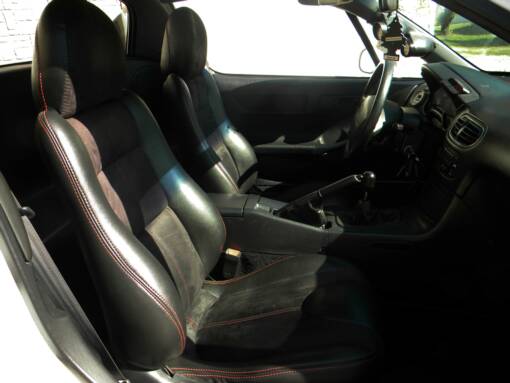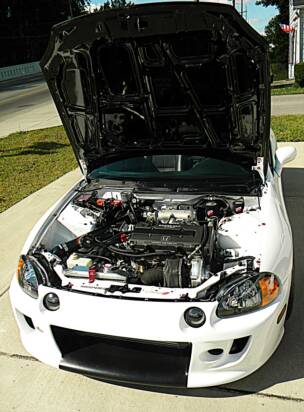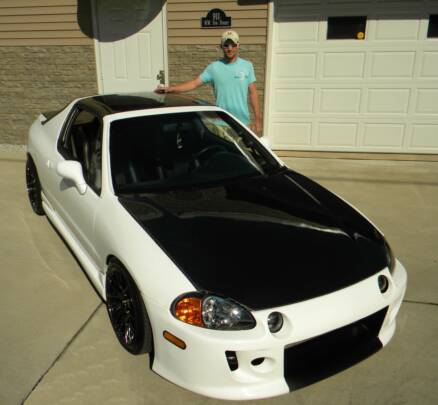 R. A. Snively Designs                                                                                                                                                                         Richmond, Indiana  

This beautiful Honda Del Sol is an owner-built performance car that has seats the owner wanted modified and custom upholstered by Bob Snively. The car sports many modifications including a turbocharged engine, modified suspension, and carbon fiber body panels. Bob enjoys working with the younger tuner crowd because he believes this is the future for custom / performance cars.

The custom upholstered seats feature ultrasuede inserts and sport vinyl trim, all in black with bright red french stitching. They are the original seats to the car but have been modified to the owner's specifications.

Bob Snively would like to thank Justin for choosing R. A. Snively Designs for his custom interior needs.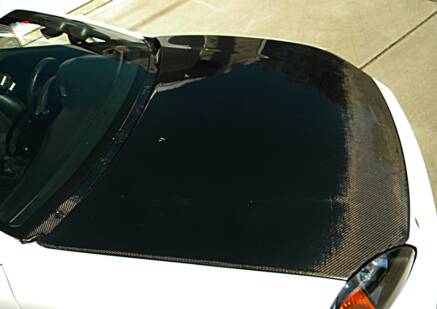 The car features a high output turbocharged Honda engine. The body features slick white paint, carbon fiber hood, deck lid, and roof panel.