R. A. Snively  Designs                                                                              Richmond, Indiana

This Jaguar is a cat of a different breed! It has a beautifully detailed Ford 302 V-8 sitting under the bonnet! You can bet this will get the car owner around faster than the orignal 4.2 in-line six cylinder.

This is an interesting Jaguar that combines the sleek elegance of an

E-Type with the reliability of a domestic V-8.

Headliner , sunvisors, and

factory cant rails were

covered in a cinnamon

"ultra suede" fabric to give

the interior a truly luxurious

feel and appearance.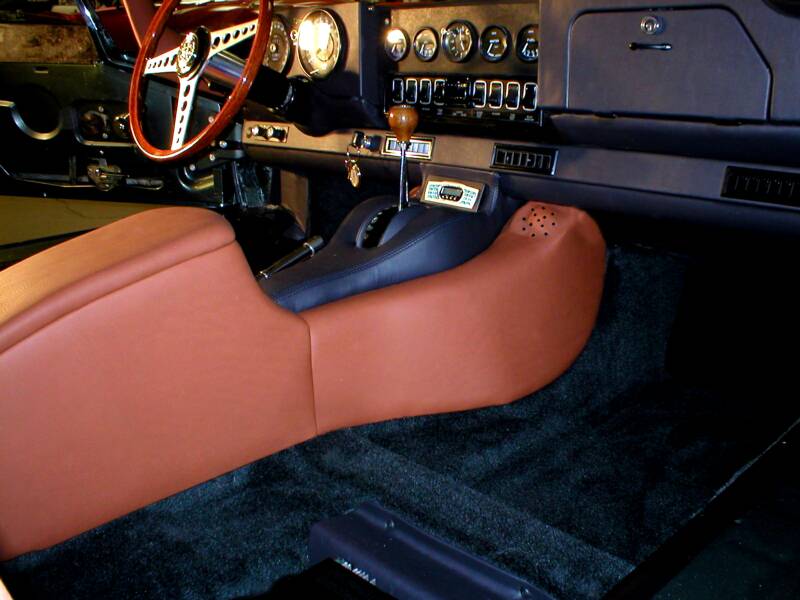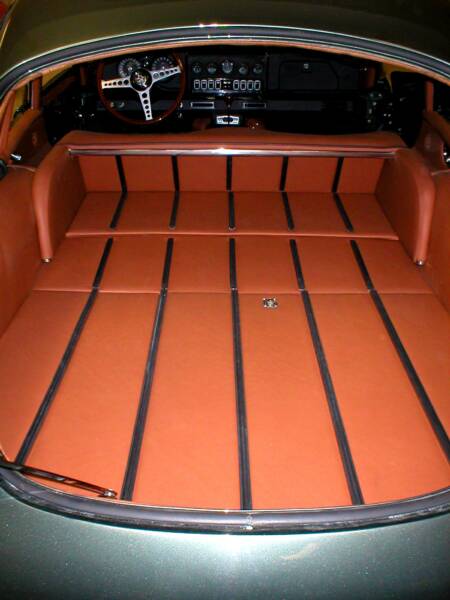 The front seats are yet to be installed, which provides the  opportunity to get a clear snapshot of the extremely labor intensive hand forming and fabrication of the ABS plastic console assembly. It was lightly padded and covered in the cinnamon vinyl. The shifter section was covered in the same material as the dash.

This is one of the really unique features of a 2+2 Jag. The rear seat backrest moves forward to gain a considerable amount of luggage space in the rear cargo bay. This received the cinnamon vinyl, then the factory type metal and rubber rub strips were installed. Once again, a very rich looking effect has been achieved.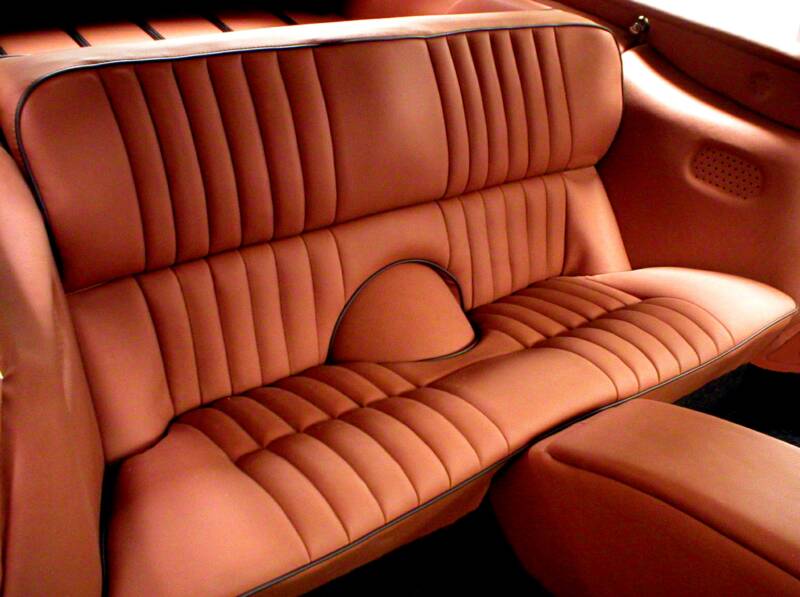 The rear seat has the original pleated pattern. This picture was taken before the front seats were installed. Notice the custom molded side panels with tweeters in the upper section and midrange/woofers in the lower armrest area.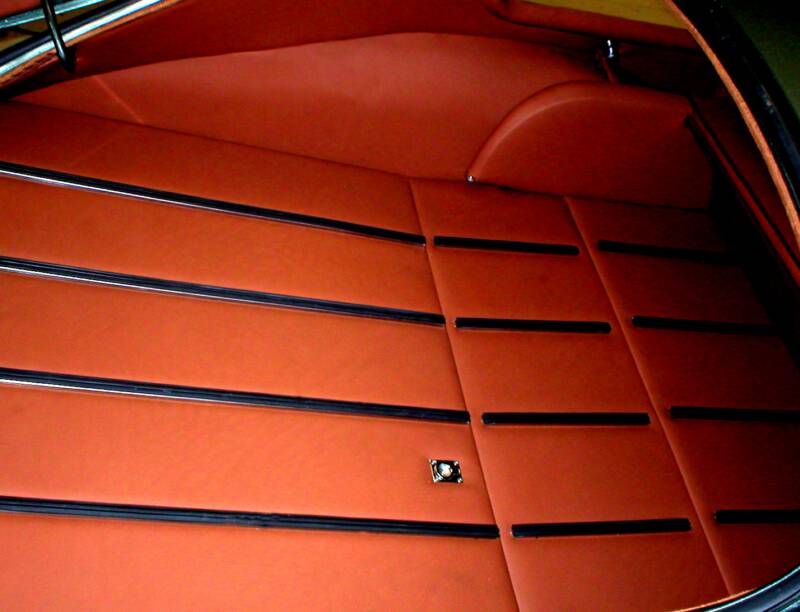 Another picture of the rear cargo bay shows the clean lines of the molded quarter / wheel well area. Very few will be able to distinguish this from the original design. Very subtle, very classy.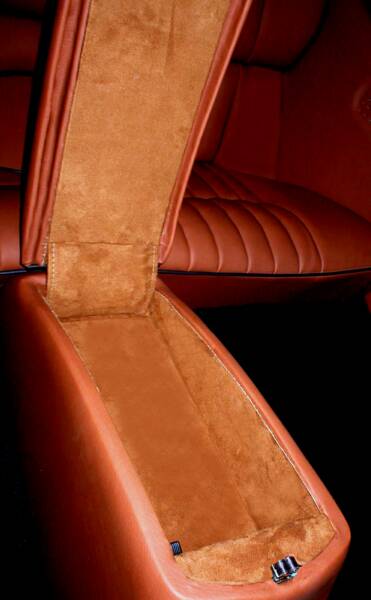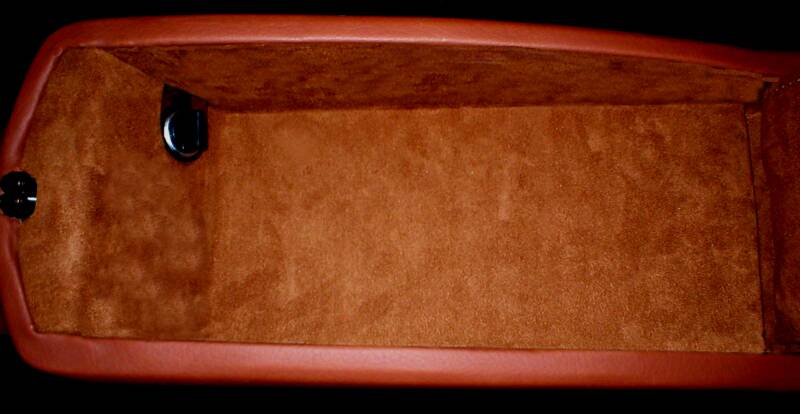 Interior of storage compartment in the console is finished in the cinnamon "ultra suede" fabric. Notice the power port for car owner's cell phone. More attention to details!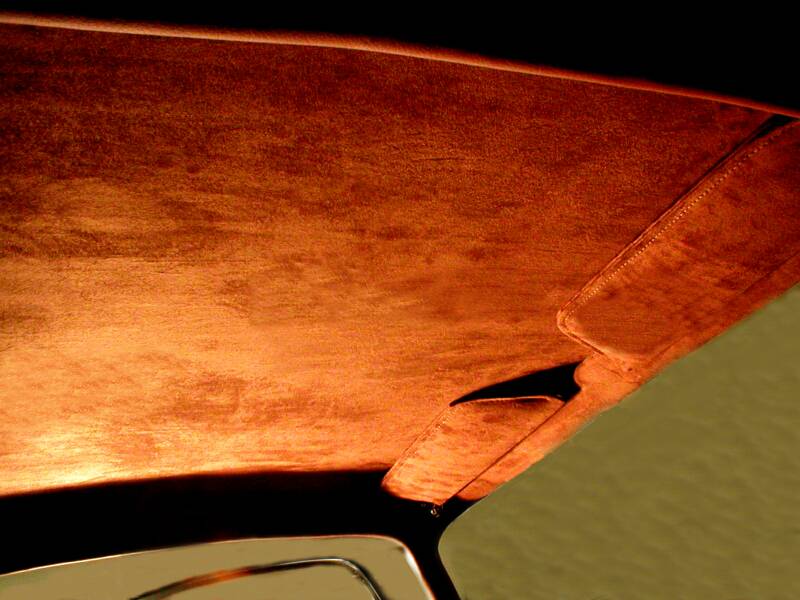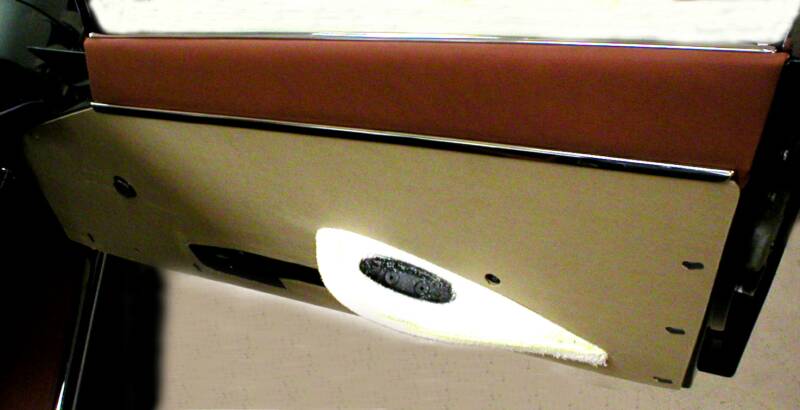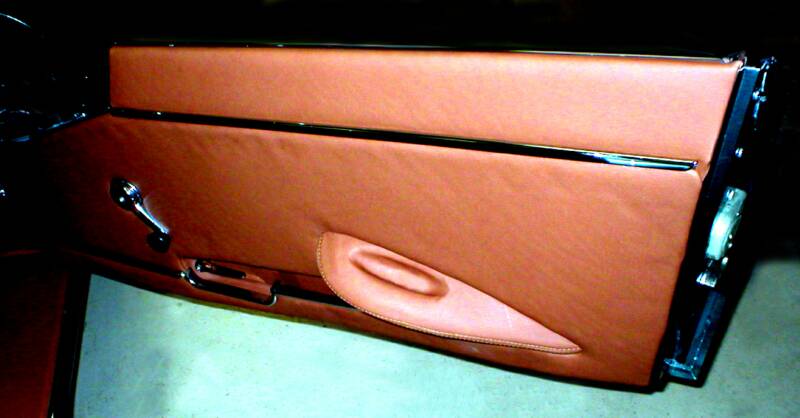 The door panels are made from panel board material and the armrests are molded ABS plastic. As seen in this photo, the armrests are padded and ready to cover.

The door panel and armrest in the finished state. Basic elegance with custom detail, just perfect for a custom Jaguar.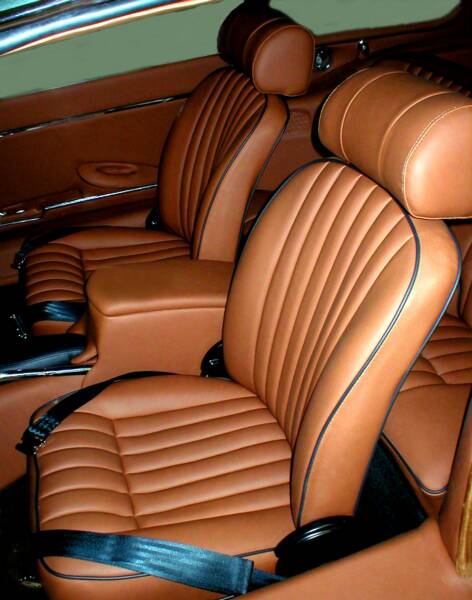 The interior is a fresh combination of original Jaguar components and custom fabricated pieces that bring a unique appearance to a unique car!