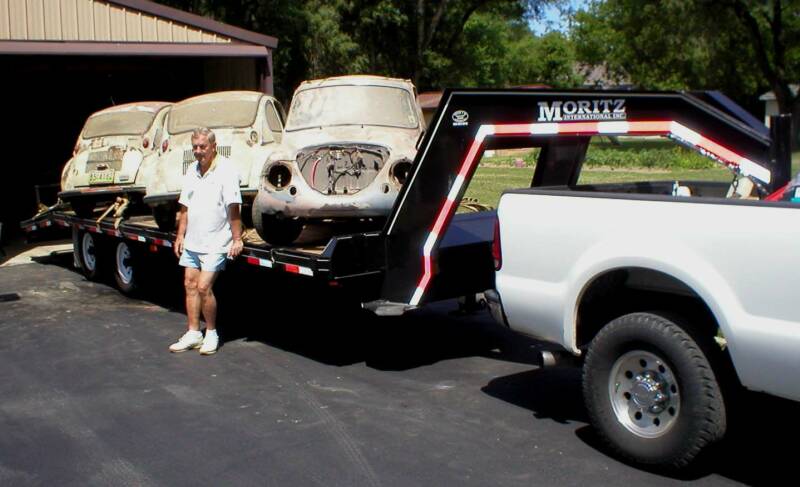 Three Subaru 360's in One Purchase!

Here is a picture of Don Gibson in his driveway located in Warsaw, Indiana with his three Subarus. This picture was taken just before Bob Snively's three-hour trip shipping them to Richmond, Indiana.

Don bought the one that's on the front of the trailer (missing the front trunk lid and headlights) new in March of 1970. He acquired the other two over several years.  The trio of 360's had been sitting in his garage for several years. He had started to restore the one he purchased new but his health prevented him from finishing it. Two of the 360's serial numbers are only 4 digits apart!

Bob Snively purchased them on June 30, 2007 with plans to use one for parts and get the other two roadworthy. Watch for the progress at "PROJECT 360". 

(Special thanks to Brent Bowen's assistance with his truck and trailer!)