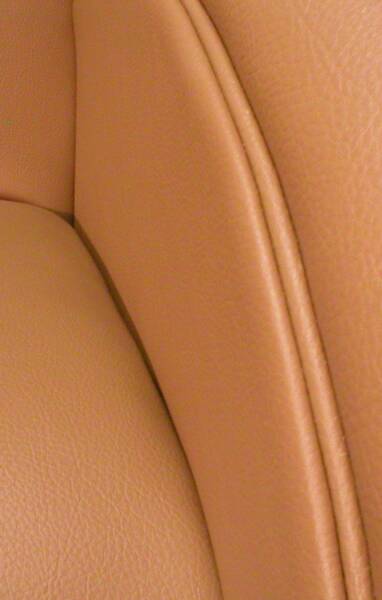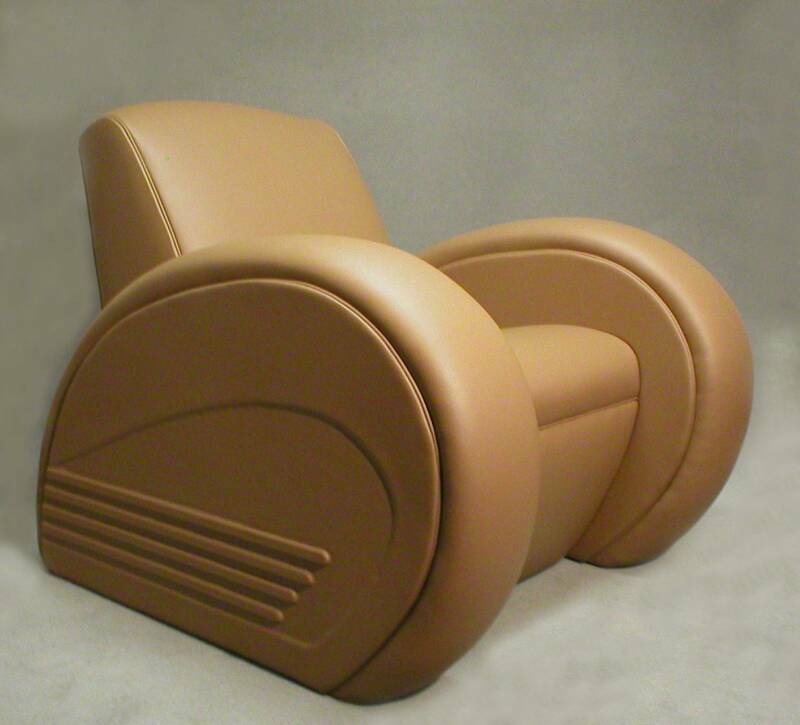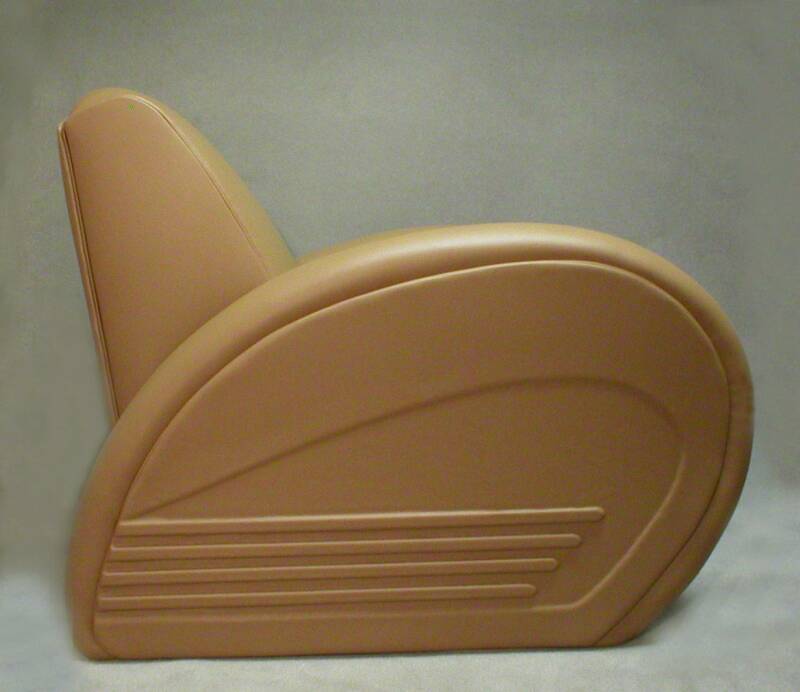 The elegance of a streamlined chair in a hand fabricated form that is second to none.

This original design can evoke many feelings of a bygone era, yet be presented in the finest modern materials

available.

Available as a "made-to-order" item only.

The timeless design of "ELLINGTON" can be featured with the custom embossed "Zephyr" design as shown, or a design of your choice, including corporate logos.

Old world quality and charm are some of the many features included in each "ELLINGTON" furniture piece.

" ELLINGTON " is available as shown in several select material types and colors.

Contact us for current pricing.

Special discounts to the trade.

E-motion options are now available .

As time allows, development of the "ELLINGTON " product line will include loveseat and sofa sizes, as well as recliners.

When your next project calls for a truly new approach to the streamlined era of the past, or a cutting edge look for the future, give R. A. Snively Designs the order for an atmosphere only  "ELLINGTON "  can provide.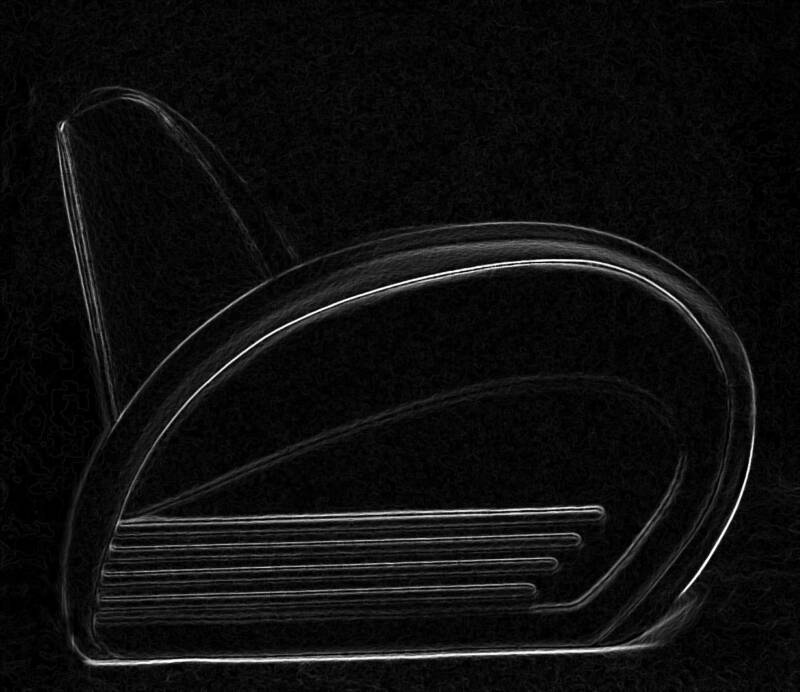 EXCLUSIVELY DESIGNED AND FABRICATED BY

R.A. SNIVELY DESIGNS                       RICHMOND, INDIANA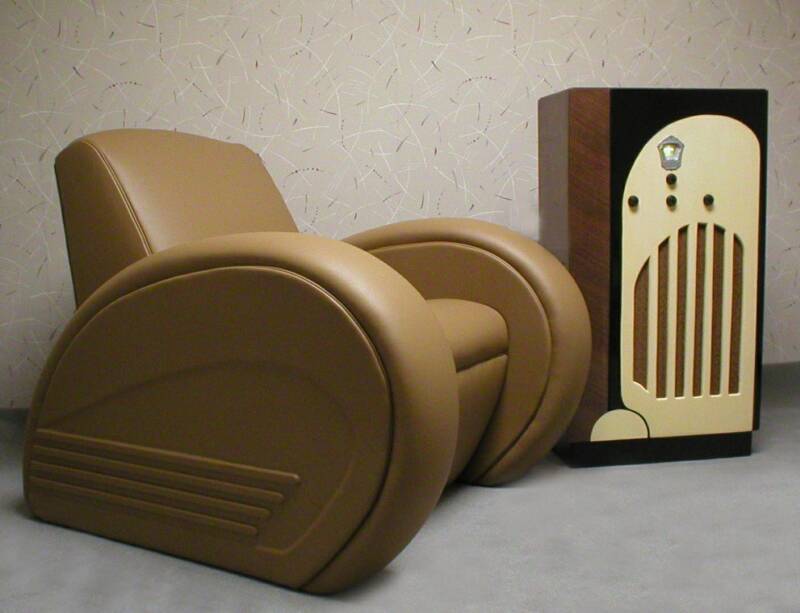 The new "Ellington" chair invites you to a more relaxed time, when you can sit back and enjoy a much more soothing part of your day. Whether you are listening to your favorite broadcast on a vintage radio or soothing jazz on your new Hi-Fi, "Elliington" will satisfy your need for comfort in a style like no other.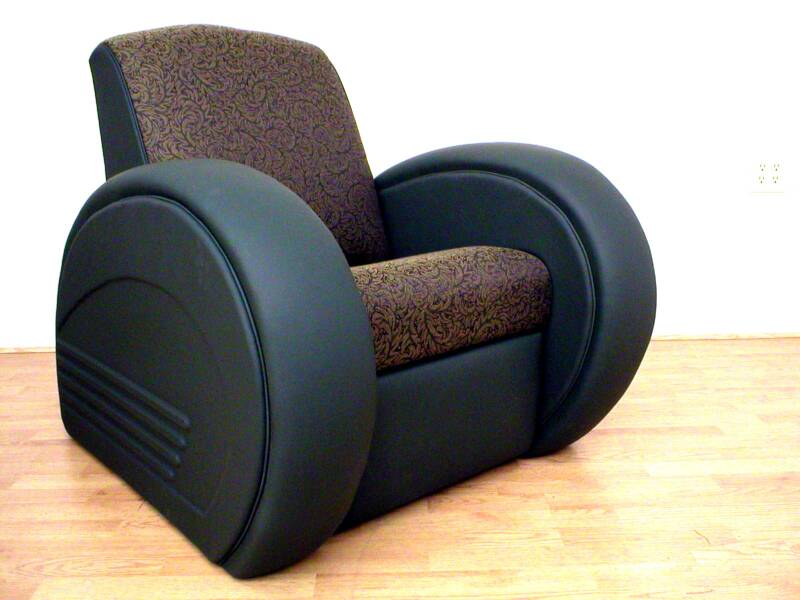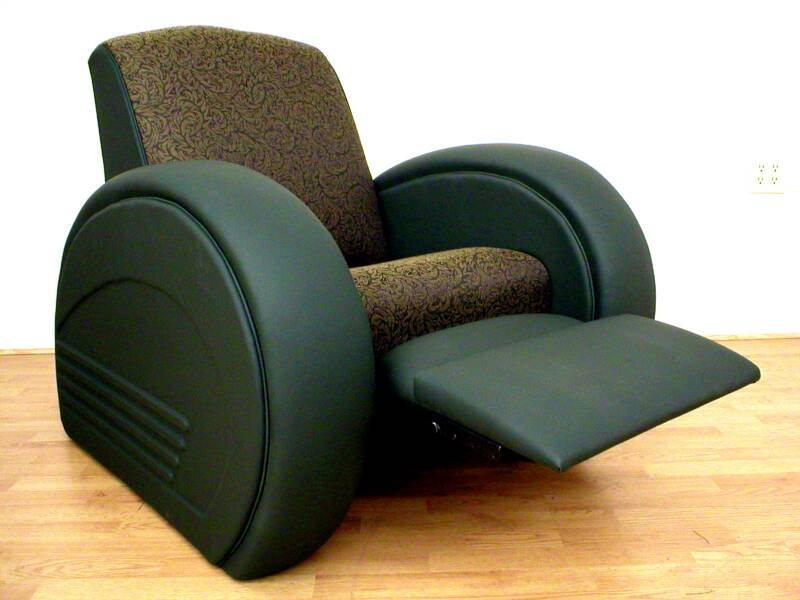 New "E-motion"  incliner shown with

faux leather / fabric

upholstery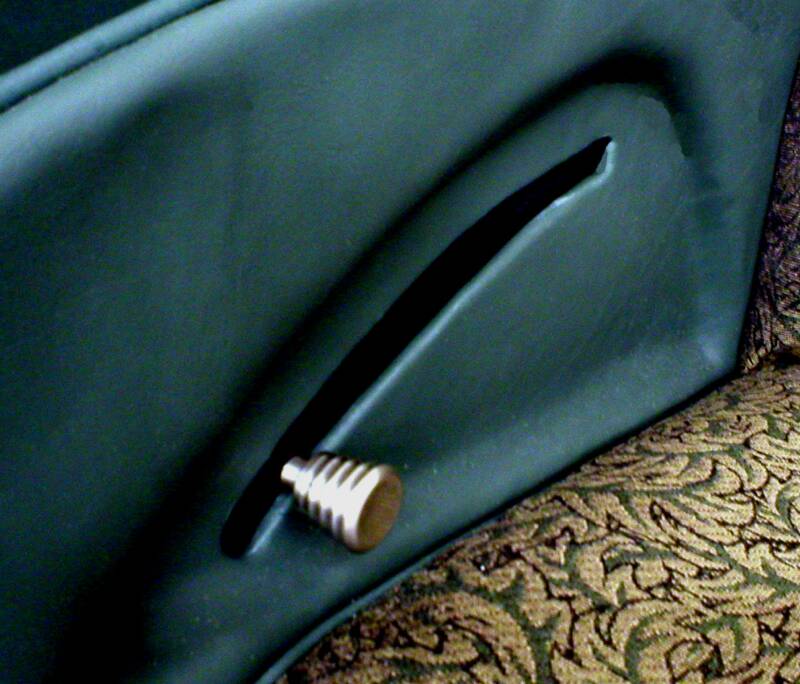 "E-motion"  incliner easily operates with deco style knob located on the recessed inside arm panel